One-on-one with Sarah Dinsdale of the Boundary Country Regional Chamber of Commerce
News and views about Boundary Country—a great place to raise a family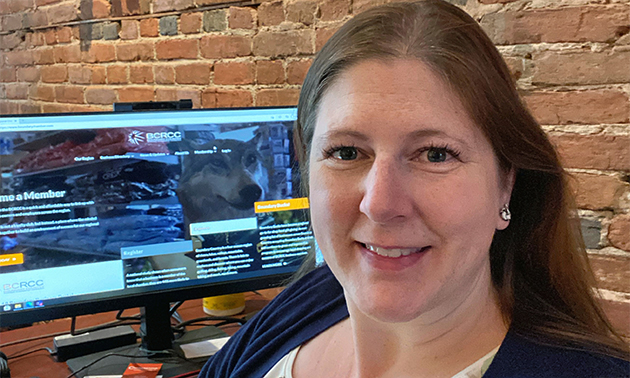 The Boundary Country in southern British Columbia is a peaceful, rural area dotted by small towns and lots of rivers. It's a quality place to settle down with a family in the comfortable, semi-arid climate. Grand Forks is the largest city of the region.
Take Sarah Dinsdale, for example. Her family relocated to Grand Forks from St. Albert, Alberta, and she landed the position of Marketing & Revitalization Coordinator for the Boundary Country Regional Chamber of Commerce.
"I love the smaller community and think it's an amazing place to raise a family," she said. "We are originally from B.C. so we're very happy to be back."
Dinsdale is another one of those people who started their new jobs at the challenging time of March 2020, the beginning of the COVID-19 pandemic. At that time, she was the only staff person, but the chamber has grown considerably since then.
The chamber has been busy in its large service area of Boundary Country with the guidance of a new strategic plan. We recently interviewed Dinsdale to hear her news and views of this bountiful area of B.C.
Where did the Boundary Country Regional Chamber get its name from?
The "Boundary Country" refers to the region between Big White to Bridesville to Christina Lake. This term is thought to have come from reference to being along the U.S. border, but also the term can refer to the local mining division of the B.C. Ministry of Mines [now called the B.C. Ministry of Energy, Mines and Low Carbon Innovation.]
When did you start working for the Chamber? What motivated you to become the Marketing & Revitalization Coordinator?
I started with the Chamber at the end of March 2020. My family was relocating to the area and I was looking for a job that would get me involved in the community. I am excited about a job that helps support the businesses and community in our new home.
Does the Chamber plan on hiring another Executive Director?
Yes, we have just finished our strategic plan and that includes expanding our staff.

This year the Chamber has really grown, going from one employee to four this summer. Two part-time positions were achieved with help from the Federal Summer Jobs program.

Another position came from the Economic Trust of the Southern Interior, which has provided funding for a 12-month Rural Business Advisor to serve the entire Boundary Region. Andrew Zwicker started the role of Rural Business Advisor at the end of July and will be assisting businesses that are in need of funding, marketing or business development support for the next 12 months.

It is great to see how much we have grown, and the grants and funding that we have been able to access this year will make a huge impact on our region.
What accomplishments has Boundary Country seen in the past year?
Since joining the Chamber last year, we have continued to grow. We currently are nearing completion of a community marketing plan sponsored through the Rural Dividend Fund granted by the Province of B.C. to the City of Grand Forks. We also are currently hiring a rural community advisor position for a 12-month contract as well as two Canada summer jobs positions. We have gone from no staff to a staff of four in the next few months. In addition the Chamber has established a Tourism Committee (Discover Grand Forks) and is working on building a stronger partnership with the Greenwood Board of Trade in the next few months.
What challenges has Boundary Country had to overcome in the past year (such as the COVID-19 pandemic)?
COVID-19 was definitely a hit to our region. After floods and fires in the Boundary in the last few years, we have businesses that are still recovering from those incidents and then along came COVID-19. The community really rallied to support local, shop local, stay local. As a Chamber, we worked closely with local stakeholders, like Community Futures Boundary, to reach out to our business community and find out their needs. We will continue to do so in the coming months.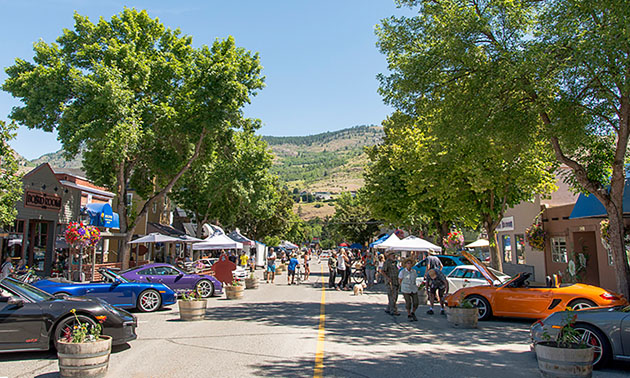 What's on the horizon for the Boundary Country in the coming year?
More staff, more projects, more growth. We are excited to be launching a new strategic plan at our annual general meeting and look forward to moving forward with the strength and partnerships we continue to create across the Boundary. This is a large region and we have been challenged with connection, but we continue to build on our partnerships and look forward to having the ability to connect to each rural area in our region.
What do you love most about living in Boundary Country?
I'm so happy to be here—the river, the lakes, the trees, the people. I love the smaller community and think it's an amazing place to raise a family.
What are some challenges unique to the Boundary Country?
We are a large region and each area has its own uniqueness. As a Chamber, it's getting the business-to-business connection across this large area.
If you could do one thing to improve Boundary Country, regardless of cost, what would you do?
For the Chamber of Commerce, I would love to see us have a permanent home/building. Something with event space would be fantastic.
What do you do in your free time to enjoy Boundary Country?
I love taking my kids to the water. Christina Lake is a favourite in the summer, but we also love being able to go to the river after work (in Grand Forks). We have our first camping trip planned this spring (staying local!) and look forward to exploring the outdoors.