Christina Lake employer retains satisfied staff despite a widespread B.C. worker shortage
The owner of Huckleberry Mountain Market stepped up and rewarded his staff with $30,000 in bonuses after a grueling COVID summer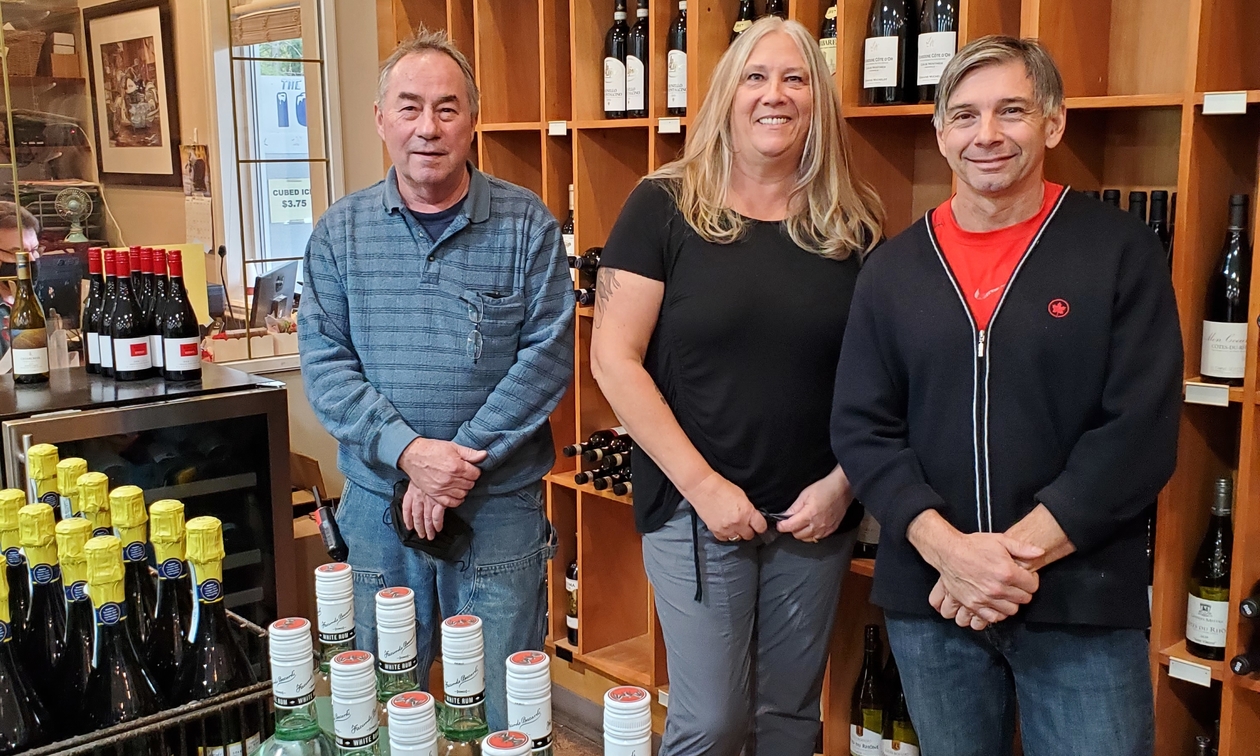 As employers across the province fight to retain staff, one Christina Lake business owner decided to set a stellar example.
Jean-Marc Pesant and his son, Pierce, took ownership of Huckleberry Mountain Market at the beginning of June 2021. The store carries a wide variety of essentials, including baked goods, liquor, deli items and other groceries.
"I purchased the business as a way to engage the communities of Christina Lake and Grand Forks, as well as keeping myself busy after a period of retirement for 14 years," Jean-Marc explained.
Rewarding hard work during an unprecedented time
A skilled staff team prepared to serve the public during the COVID-19 pandemic is worth its weight in gold. Pesant expressed gratitude to his roster of essential workers for helping him foster the local hub that is Huckleberry Mountain Market.
"My super power lies with our employees, who are our biggest assets and the force behind this venture," he said.
When the summer tourists arrive, this vacation community must accommodate nearly ten times its usual population, and Huckleberry Mountain Market is the only grocery store in town. Despite the busy environment, it's safe to say the staff are happy at their jobs after a recent round of employee bonuses totalling approximately $30,000.
This was not just a one-time gesture. Pesant intends to continue awarding bonuses every year. At a time when B.C. business owners are struggling to keep their employees, he can count on his workers sticking around.
A bright future for a local hot spot
Pesant has a history of success in business, having taken on several real estate ventures and managing an investment portfolio. He tackles every obstacle by educating himself and learning from those around him.
"How I approach the challenges in this current venture is by asking a lot of questions to people more knowledgeable than me," he said, "and also by giving them input from my previous experiences. I am a fast learner and I constantly ask myself how I can improve our customer experience in the store. (I listen) to what those customers want."
The plan is to keep improving the store over the years, building even more of a community feel and keeping it inviting for customers.
"We want to set ourselves apart from the big grocery chains," said Pesant, "as a place like the television series Cheers, where everybody knows your name."