Corinne Olsen Coaching in Christina Lake offers clients a virtual platform to obtain wellness
Helping clients get fit from the comfort of their homes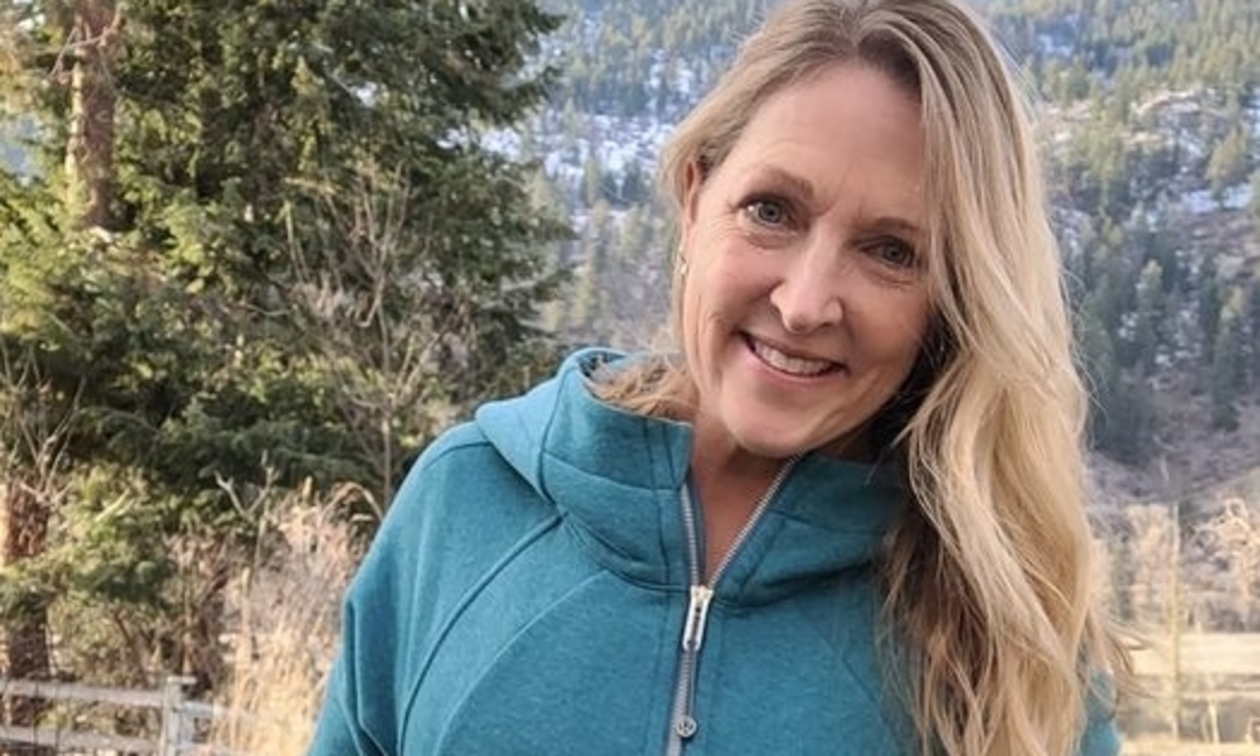 From her home in the serene community of Christina Lake, B.C., Corinne Olsen found a clever way to share her expertise with clients beyond her geographical zone. She runs Corinne Olsen Coaching, an online company aimed at helping women over 40 years of age to reach their health and fitness goals.
Olsen is a certified personal trainer, fitness/pilates instructor and holistic health coach. She's also a 50-year-old mother of four.
Her services include in-home personal training, where possible, but also virtual fitness classes and custom meal plans.
"I also offer a 12-week online coaching program—the Total Body Transformation—that helps professional women lose fat, shape up and thrive in midlife," explained Olsen. "My method focuses on mindset, movement and macros, and teaches women how to eat for optimal health without feeling deprived or spending hours in the gym to get fit."
Many of her clients begin with either the DIY 10-day reset or 21-day fat loss challenge, as these tend to give them quick results via healthy workouts and meal plans.
Expanding into the virtual world
Living in Christina Lake is a dream come true for Olsen, but running a business can be challenging in smaller communities. At first, Olsen offered in-person classes and training, but she found her reach to be limited so she broadened her scope via the internet.

"My passion is to help women break free from the diet cycle and find a way to make exercising easier so that they can sustain a healthy lifestyle in their 40s, 50s, 60s and beyond," she said. "Going online has allowed me to work with people from all over the world and help them achieve their health and fitness goals."
Olsen currently does all of her fitness classes over Zoom. Clients can log in from anywhere on the planet and access the membership site via their phone, tablet or computer. They can also join a private Facebook group or reach out for support through email and text.
The online business world is an exciting place, but there is a learning curve involved. Olsen finds herself constantly having to learn about new technology and she must stay up to date on social media in order to attract more clients. She's proven to be up to the challenge and has even learned about programming and designing her own website.
While she specializes in fitness for women over 40, Olsen helps clients of all ages and at every ability level. It brings her joy to see that her programs have changed so many lives for the better.
If you're interested in boosting your fitness and well-being, Corinne Olsen Coaching has all the ingredients you need. From classes and meal plans to support groups and free resources, clients are given the foundation to make some seriously healthy changes.