Owners of the Viibrant Earth Cafe and Bistro believe in the healing power of food and place
This boutique bistro in Canal Flats has been open for just over a year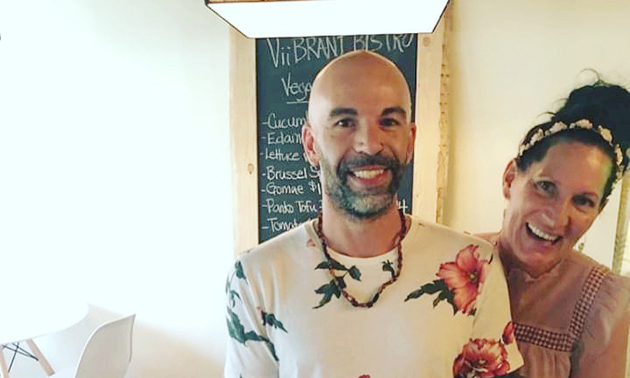 The travelling corridor between Invermere and Cranbrook in southeastern British Columbia includes a wealth of spectacular scenery of the Rocky Mountains and the Columbia Valley. But there is a dearth of places to stop for a bite to eat.
That changed in October of 2019 with the opening of a licensed restaurant in Canal Flats called Viibrant Earth Cafe and Bistro.
No, there is no spelling error in the name of the cafe—there is a double "i."
Owners Facundo Mandalari and Dar Jmayoff chose the name purposefully.
"Viibrant Earth means one's ultimate goal is to serve humanity and represents humanity's earthly lesson of forgiveness, compassion and sovereignty," said Jmayoff.
Viibrant Earth also means great food for travellers and locals alike.
"Our healing sourdough bread is one of our greatest specialties alongside the extraordinary organic coffee," Jmayoff said.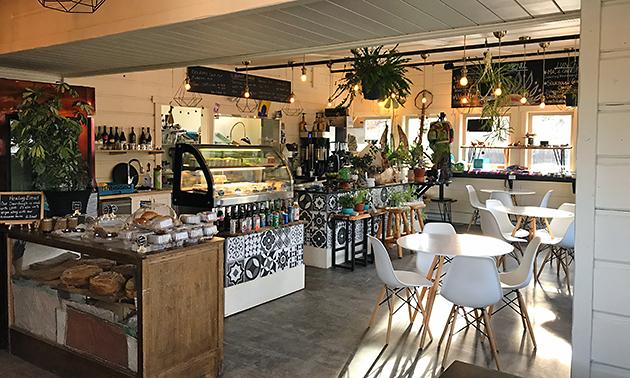 The cafe serves breakfast and lunch. Breakfast items include avocado toast or waffles. For lunch, you can try mac and cheese with three cheeses, garlic and herbs or a bowl of borscht.
The hours of operation for the winter and due to the pandemic are Friday to Sunday 9 a.m. to 2 p.m.
"Operating during a pandemic is all about allowing yourself to flow with no fear," she said.
The Bistro
"The Bistro is evening dining, and the menu is Asian fusion," said Jmayoff. "I created a menu that has vegan, vegetarian and meat dishes."
Dishes include mouthwatering fare such as:
cucumber sunomono
gomae
brussel sprout ponzu
several kinds of Asian dumplings
More familiar foods include chicken, pork belly and charcuterie boards.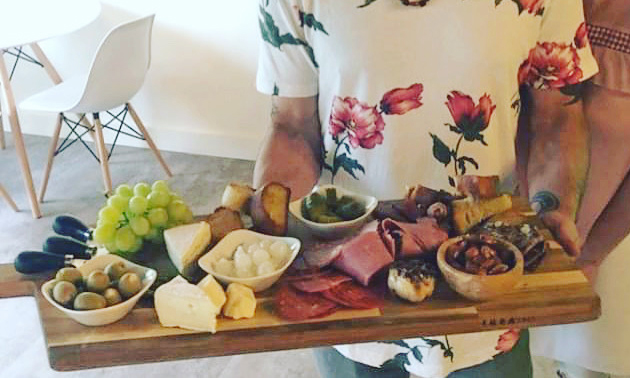 "All my dumplings are hand-crafted," she said. "We serve house-made desserts such as gelato, black forest cake … and whatever I feel like creating. Facundo creates all the cocktails with live ingredients like herbs and fruit purée."
The Bistro has chandeliers, coloured lighting, seven tables and a thick wooden bar top.
"It's a boutique atmosphere, allowing me to create a fine-dining experience," said Jmayoff. "It is so quaint and classy.
"It's by reservation-only with high-end wines, champagne and cocktails. You will not find our high-end wine or champagne anywhere else in the Columbia Valley and all the way to the Nelson region."

Unfortunately, the bistro is closed for the season, opening again in the summer.
Canal Flats as home
As the owners acknowledge, imagine a place with this type of quality food and beverages in a place you'd least expect it—Canal Flats—a community of less than 700 people.
"Canal Flats was of interest to us because of our goals," Jmayoff said. Their goals are:
to create healing in the community
to grow "farm to plate" in a beautiful place
to teach healing through food
to create healing retreats
to contribute on a global level
to live harmoniously with nature

"The community response has been phenomenal with the local regulars supporting us through everything," she said. "The travellers added to the beautiful blending of gratitude they all share when they come to have a unique healing of the soul and love affair with the food.
'Heal all those that you feed' is our tagline. When you create for others and yourself from that space, you become the highest form of love, thus creating a transfer of that love to all others."