West Kootenay PropertyGuys.com franchise owners honoured by prestigious award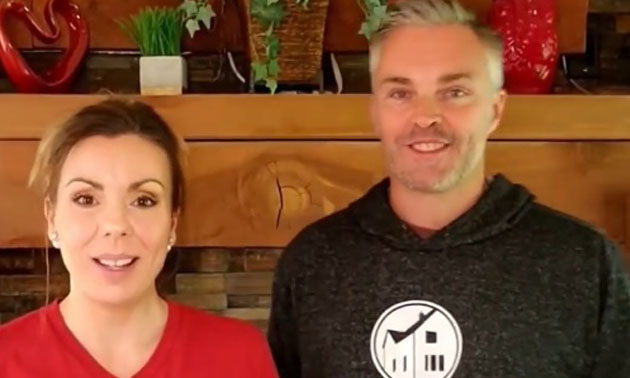 Inspired to start a business and leave a lasting imprint on their community, UK immigrants Simon and Stephanie Jones decided to buy a PropertyGuys franchise in the West Kootenays. That was back in 2007. Fast forward to 2020, and the hard-working couple have been honoured with Gold for the Canadian Franchise Association's Franchisee of the Year Award in the Non-Traditional category. Conducted via a virtual presentation this year due to COVID-19, winners were given the opportunity to provide speeches through video.
"We feel so very privileged to have been nominated for this incredible award amongst some fantastic franchises," says Stephanie Jones. "And what a great honour to be chosen to be Franchisee of the Year from such a great company like PropertyGuys.com," adds Simon Jones. "To be recognized at such a high level by the CFA for this incredible award, we are just mind blown, thank you," continues Stephanie.
A strong work ethic, excellence in business performance and a dedication to community go a long way toward a successful business, but so does passion and innovation. The Joneses were very surprised by the typical North American real estate model when they first moved to Canada, especially the expensive commissions paid upon the sale of a house. When the opportunity to buy into a PropertyGuys franchise came along, the couple jumped at the chance—the perfect mesh of an innovative, forward-thinking company combined with their own belief that people work hard for their money and should capitalize on real estate value.
In addition to being recognized by the CFA, the couple have also been honoured within their own franchise family. At the PropertyGuys.com national franchise conference held earlier this year, the Joneses took home the top prize—Franchise of the Year Award—for the third year in a row, along with the Top Revenue and Top Franchise West Awards.