Tiny Greens grow in Nelson, B.C.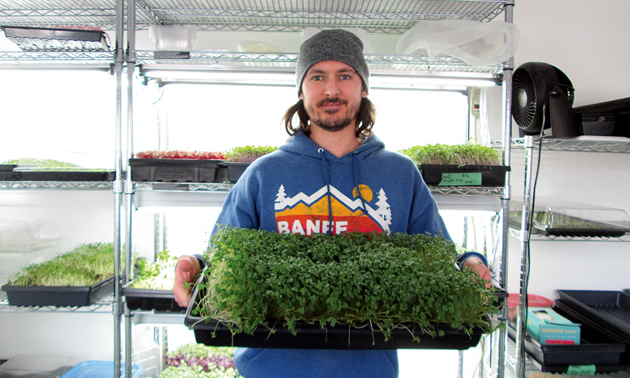 Matt Kelk, originally from the U.K., moved to Nelson, B.C., in 2017 with his family and has since started Tiny Greens, Nelson's newest and possibly tiniest farm.
Tiny Greens offers a tailored, year-round microgreen delivery service to local Nelson homes and restaurants. Kelk has made eco-friendly packaging and growing methods a key part of his business model. Microgreens are young vegetable greens that have an intense aromatic flavour and concentrated nutrient content and come in a variety of colours and textures. They can be added to soups, salads, smoothies or sandwiches for an extra burst of flavour.
"My personal favourite microgreen would be basil, because the intense flavour you get from the small plant is great," said Kelk. "I can grow microgreens year-round, and it's nice to be able to offer something that is locally grown even in the middle of winter."
Kelk plans to start growing outdoors this summer, using a vertical growing system to try and maximize the small space that he has. For more information about Tiny Greens and its subscription service, check out its website and Instagram page.