There's a new space to monkey around in Cranbrook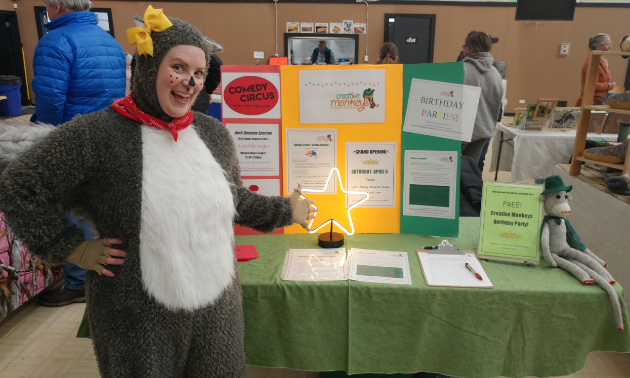 Cranbrook has a new space to create and nurture theatrical talent. Creative Monkeys, a theatre company started by Lisa Aasebo-Kennedy, has found a new home in the old Subway restaurant building on 10th Avenue South. For years, Aasebo-Kennedy has been seeking an appropriate, multi-functional space to offer classes, performances and events on a continuous basis as well as create opportunities for artists of all persuasions to show off their work. Now, she's found it.
"The location is perfect!" Aasebo-Kennedy said. "It's right downtown Cranbrook on a street teeming with other community-minded entrepreneurs."
The new location has classes for two distinct age groups. Creative Monkeys is geared toward two- to 11-year-old children and entails theatre classes, camps, birthday parties, special events and family theatre performances. Comedy Circus is aimed towards adolescents and adults, offering improv classes and shows, sketch comedy shows, event entertainment and innovative, interactive theatrical events and performances.
"Theatre is always where my heart is and where I feel the most accepted, understood and useful," said Aasebo-Kennedy. "I work hard at creating a safe, accepting, positive environment that supports and celebrates individuality."