Sweat, get fit and have fun at Revelution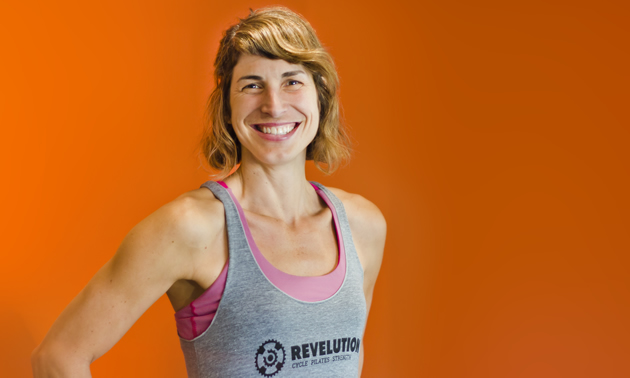 Stephanie China and her husband, Jeff Honig, have brought their passion for active lifestyles to opening their fitness studio, Revelution. Named for its home in Revelstoke, B.C., Revelution held its grand opening on October 4, 2014. The business offered eight free classes, all of which were full as locals sampled the opportunities at the studio. Revelution is focusing on small group fitness classes, including indoor cycling, pilates, yoga and strength classes. It will also offer TRX Suspension Training.
"All of our classes here at Revelution allow the participants to make it their own workout," said China, who is also an instructor at the studio. "We want to encourage and inspire our clients to challenge themselves, but we want everyone to work at their own fitness levels and be safe."
China and Honig have both held careers and certifications in outdoor guiding. When China had her first child five years ago, she decided to pursue work that didn't take her away from home. She has gained a number of fitness certifications and is joined by a team of instructors who will help lead Revelution forward.
"Our kids are getting a little bit older, and I turned 40 this summer," said China. "I feel like there is no time like the present. Jeff has jumped in and has helped me pursue my dream of opening this studio."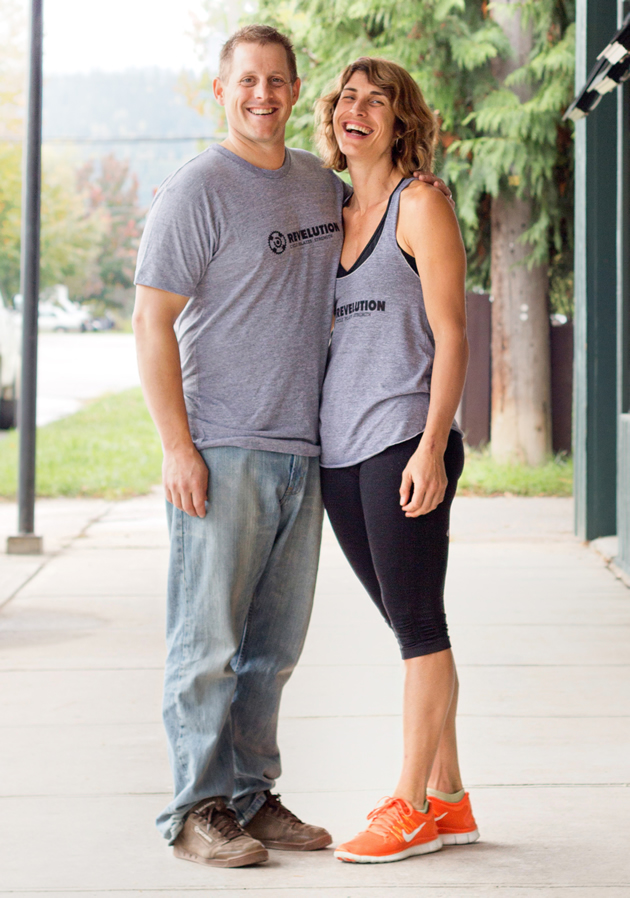 Honig and China are ready to welcome clients at Revelution. —Photo courtesy Stephanie China