SOAHC Estate Wines opens new facility
SOAHC Estate Wines is pleased to announce the completion of a new state-of-the-art biodynamic winery.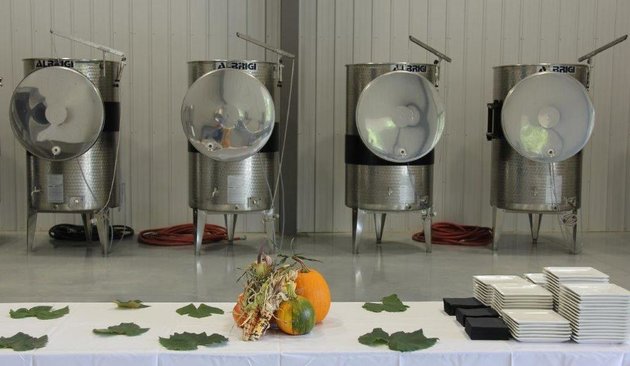 SOAHC Estate Wines in Fruitvale is pleased to announce the completion of a new state-of-the-art biodynamic winery, enabling the young and successful vineyard to produce wines on site rather than shipping their grapes off-site for wine-making.
The completion of this new facility is significant as it will ensure a higher quality wine.
Travel greatly affects the quality of grapes due to their extremely fragile nature both during and after harvest. As with most fruits, the metabolic processes continue with grapes after harvesting. These fruits absorbs oxygen (O2) and excrete varying amounts of carbon dioxide (CO2) and ethylene (C2H4) as well as aromatic compounds during the conversion of starch into sugar (ripening process), all affecting their flavour over time.
SOAHC vineyard General Manager Jamie Fochuk stated, "We are very excited to continue our journey to produce exceptional, well-renowned wines. Our new winery will allow us to monitor ripeness and manage production based on the optimal state of the grapes for better wine and increased volumes."
The new production facility will stay true to its roots, operating under the biodynamic guidelines of only natural processes through every stage of wine production such as steam sterilization and gravity fed transportation of grapes and juice.
SOAHC wine production continues to grow and this year the vineyard has produced its first vintage of Pinot Noir which has not only sold out, but has sparked a bidding war to carry this new wine in select restaurants across BC.
For more information regarding SOAHC Estate Wines or recent awards, contact Karen Hodson at: [email protected].