Simmer Down in Fruitvale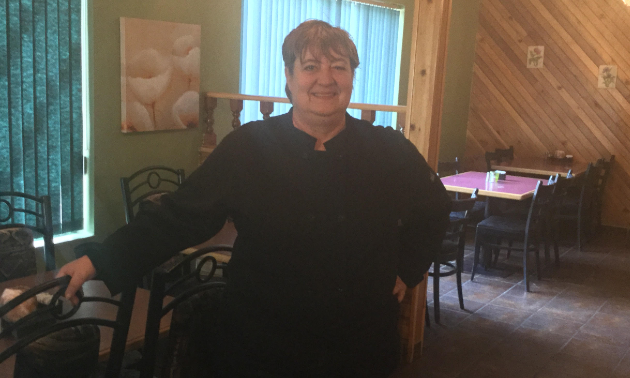 For Evie Tjader, cooking is a lifelong passion. She's been in and out of the restaurant business since 1975. Tjader managed two restaurants in Winnipeg, her hometown, then moved to Fruitvale in 2005. She started up Eva's Eatery in 2008, then worked as a food and beverage supplier to Eagle's Nest Restaurant at Champion Lakes Golf and Country Club in 2014. Last October, she established Simmer Down Café at The Villager's Inn in Fruitvale. "I believe that a family-friendly restaurant that serves fresh-made food at an affordable price is essential in every community," she said. Tjader's favourite part of the job is interacting with guests and emphasizes customer service. Simmer down and enjoy her homemade dishes on the patio this spring and summer.
See Simmer Down Cafe's menu on their website.