Moving forward at Full Circle Health Centre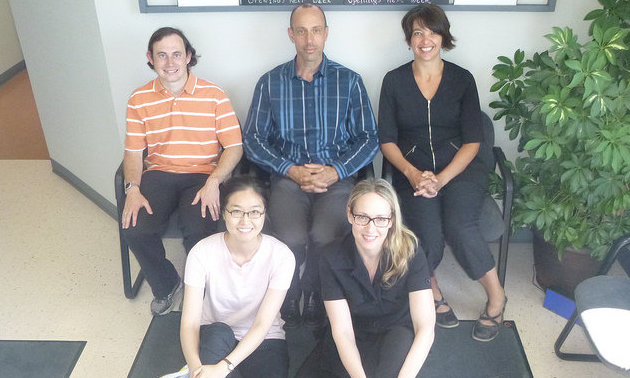 Full Circle Health Centre in Creston, B.C., is a collaborative clinic offering complementary health care to the Kootenays. While many of its practitioners have long been serving the valley, Full Circle Health Centre celebrated a grand reopening in May of 2016. The clinic has recently become classified as a traditional Chinese medicine centre thanks to three skilled practitioners—Sangeun Riehl offers acupuncture, and Dove Sprout and Paul Gaucher are registered traditional Chinese medicine practitioners (R.TCM.P). Other services available at Full Circle Health Centre include physiotherapy, manual and pelvic care, chiropractic and clinical counselling. The clinic has also opened a small retail space that sells therapeutic and exercise equipment as well as yoga tools.
Practitioners at Full Circle Health Centre work closely with their clients to make individualized health-care programs. They use a variety of treatment methods and products that include acupuncture, electro-stimulation, moxibustion/infrared heat lamp, cupping, and herbal supplements. Each practitioner has developed specialized interests that include cosmetic acupuncture, women's health—PMS, infertility, and post-menopausal syndrome—acute and persistent pain care and digestive problems.
"Our vision is to build a collaborative health centre that offers unique opportunities for the people of Creston and surrounding areas," said Joanne Gailius, a physiotherapist at Full Circle who specializes in pelvic care. "We strive to offer clinical excellence in our practice, are committed to compassionate care for our patients and ethical practice
standards."
The Full Circle Health Centre can be found on Facebook or contacted at 250 402 2044, or by emailing [email protected] to book an appointment or ask questions.