Marzano, a Neapolitan-style pizzeria inside Best Western Baker Street Inn, is a piece of Italy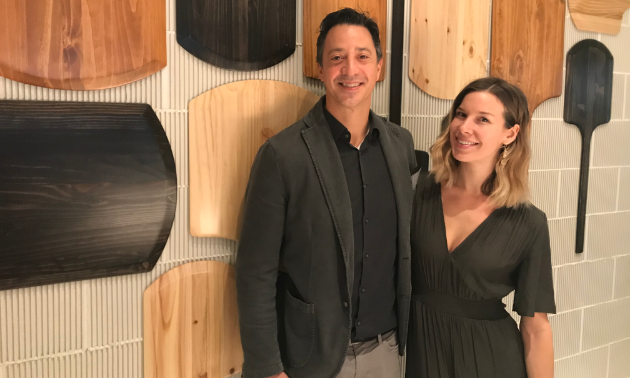 The West Kootenay is beginning to look like Italy. Marzano, a new restaurant inside Nelson's Best Western Baker Street Inn, is the most legit Neapolitan-style pizzeria this side of the Atlantic.
"Our prior restaurant was tired and we lost the spark in running it as the status quo," said Ryan Martin, co-owner of Marzano. "Instead of doing the minimum needed to upgrade it, we decided to blow it up and create an entirely new concept."
The name Marzano comes from the famous Italian San Marzano tomatoes that only grow in the volcanic soil near Mount Vesuvius outside Napoli, Italy. To get the flavour just right, Martin imports them for the pizza sauce. Martin even travelled to Napoli with some of his staff to take a Neapolitan pizza course led by a legendary Pizzaiolo, Enso Coccia.
According to Martin, a true Neapolitan pizza must be made with San Marzano tomatoes, soft mozzarella cheese and double zero flour for the dough, which consists of only yeast, salt and water. The pizza is cooked for a short time at a very high temperature in a wood-burning oven (forno). When done, the crust is thin and tender.
"We wanted to create a modern family restaurant with the forno as the focal point where you could watch the pizza being made out front," Martin said. "The pizza tastes authentic Italian and is a departure from the thick-crust, cheesy pizza that represents the North American style."