Luxury flights on a budget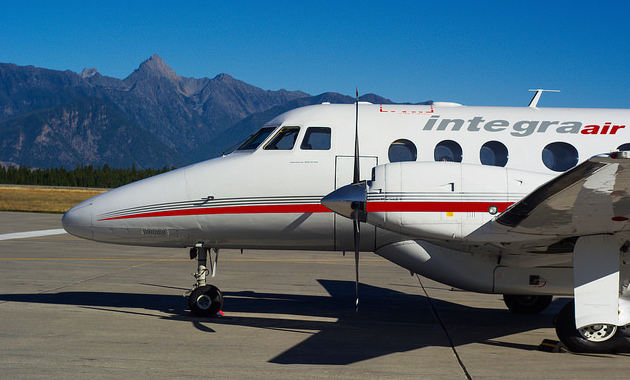 Integra air has expanded its service to offer Cranbrook-to-Calgary flights starting this month.
Flights will run six days a week. Mondays, Wednesdays and Fridays will have two flights daily, leaving Cranbrook at 8:30 a.m. and 6:30 p.m. Tuesdays, Thursdays and Sundays will see one flight daily, leaving at 6:30 in the evening.
The Jetstream 3100 will give you the taste of luxury. Most Jetstreams hold 16 passengers, but Integra is offering lounge seating to give the feeling of a corporate executive jet.
"These jets are very cozy," said Brent Taylor, business development manager for Integra Air. "They have lots of legroom and give you the feeling of sitting in a coffee shop."
Complimentary snacks will be served, including the company's signature "wine-and-cheese Wednesdays" and "beer-and-pizza Fridays."
Moreover, Integra has its own passenger lounge in Calgary so you don't have to go through the main terminal's security checks, which makes for less airport waiting time.
All this for the set price of $199 plus fees and taxes.
Services:
Personalized service
Corporate seating
Flat rate of $199 plus fees and taxes, no matter when you purchase the ticket
One complimentary bag up to 30lbs
Complimentary snacks