Holistically healthy
Aurélie Wiedemann has started the Sattva Training Centre in Cranbrook, B.C.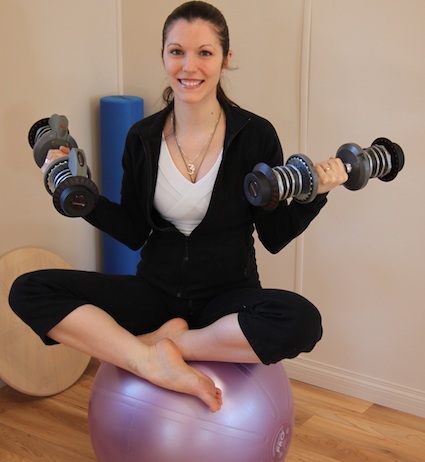 Getting healthy entails many different things, often combining aspects of physical, mental and spiritual health. At the Sattva Training Centre in Cranbrook, Aurélie Wiedemann is tailoring exercise programs to individual needs.
Wiedemann has been certified as a CHEK exercise coach from the C.H.E.K (Corrective Holistic Exercise Kinesiology) Institute, located in San Diego, California. The C.H.E.K Institute emphasizes a holistic approach to training and and a thorough understanding of biomechanics. Wiedemann's services at the Sattva Training Centre include postural analysis, physiological load assessment, exercise selection and corrective exercises.
Wiedemann has several years of experience as a personal trainer and holds a fitness and exercise leadership certificate, as well as certification as a British Columbia parks and recreation fitness leader in weight training.
The Sattva Training Centre will be opening in May of 2011; to learn more about it, email Wiedemann or call 250-464-4046.