Go for a spin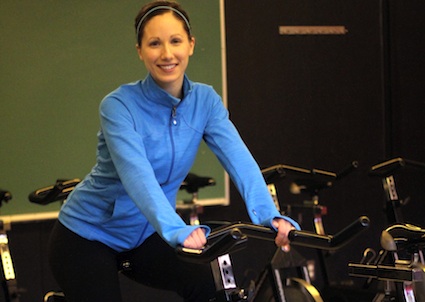 Indoor cycling isn't just for elite athletes—that's what Kristy Keus, the new owner of Castlegar's Kootenay Cycling, wants to show people at her business.
"Although I do see and help condition many to prepare for their big races, there are new people coming in looking to find a great aerobic workout," said Keus. "They will definitely find it here."
Keus heads a variety of classes tailored to all interests. These include one-hour spinning classes and CycleSculpt, a combination of cycling and toning exercises. Drop-ins are welcome; there is also a punch card available for regulars. Keus offers personal training for individuals and small groups as well.
Kootenay Cycling is located at the Kinnaird Park Community Church building at 1250 - 26th Street; check out the website to see the class schedule.