"Glory" to Invermere's Viking bar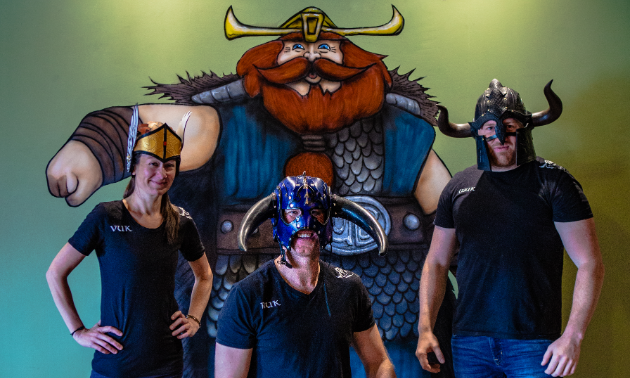 "Skol!"
You'll hear that as well as many other jovial Viking chants at Invermere's Ullr Bar—a new, creative and fun Viking-themed bar.
The bar's name comes from the Viking god of snow, Ullr, and translates into "Glory" in English. The bar sets itself apart with Viking helmets, bull horn beer mugs, a communal dining table, innovative event ideas and some of the best live music in the valley, including weekly events like Musical Bingo every Wednesday and Sing Along Sharing Sundays.
As for the drinks, local bartender Josh Wall has developed a cocktail menu three years in the making, and his cocktails will be made with fresh fruit and produce from Hopkins Harvest.
"There is nowhere else we would want to open this business," said Richard Matthews, co-owner and head of promotions and security of Ullr Bar. "When people ask locals where they should head for a drink, we want them to respond by saying, 'Have you ever been to a Viking bar?' "