Furniture that Glows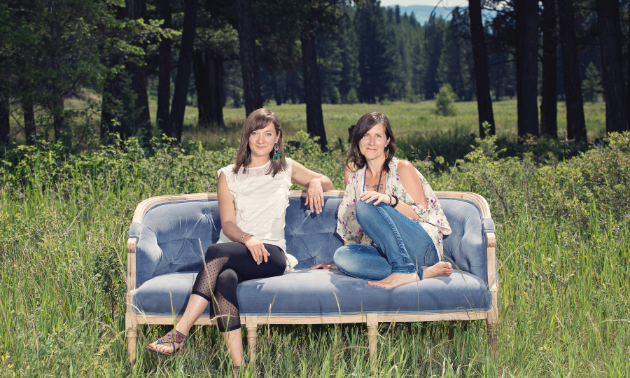 There are a lot of things to consider when planning a wedding. "Where should it be? Who should take photos? How should we decorate?" A touch of expertise in these areas can go a long way to ensuring a memorable day.
Enter Kyla Gent and Milena Huebener of Kyla Brown photography and the newly created Glow Decor Rentals, a decorative vintage and modern lounge furniture rental business.
"As wedding photographers, we saw an opportunity for high-quality decor in our beautiful Columbia Valley," said Huebener. "Our clients choose us when looking for something that will make their event extraordinary."
At Glow, you'll find white Chiavari chairs, settees and upholstered accent chairs, modern chairs, antique wooden hutches, brass and glass tables, hand-crafted wooden harvest tables, a collection of side tables, drink and candy stations, vintage rugs and small tabletop decor.
The company delivers its furniture to all kinds of scenic locations tucked away into the mountains, such as Nipika Mountain Resort in the east, Cherry Creek Estates in the south, Panorama in the west and up to Golden in the north.