Foodies in Fernie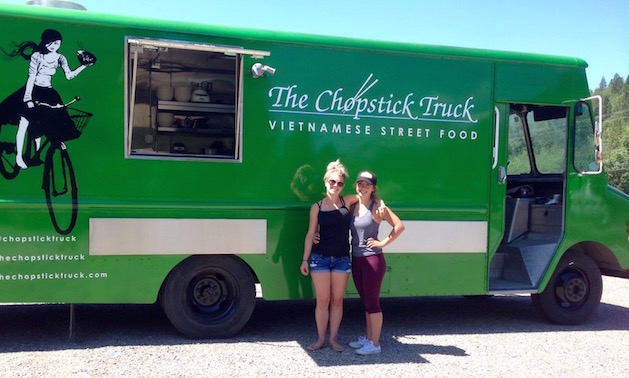 Just one year in business and The Chopstick Truck is getting noticed. The Chopstick Truck was presented the New Business of the Year award by the Fernie Chamber of Commerce.
Sydney and Taylor Salvador, Chopstick's owners, are sisters as well as business partners.
"One of the main reasons we wanted to open a food truck was we love the concept of the trucks, as well as the creativity and freedom the food trucks give you," said Sydney. "You are able to do what you love while travelling to different events and festivals."
In an old Canpar mail van redesigned to outfit a kitchen, the sisters hit the streets of Fernie with Vietnamese street food.
Sydney said that the biggest challenge during their first year of business was getting all the kinks worked out of the truck, both mechanically and inside the kitchen.
"There were a few times we would be out on the street or out at an event and we would have to replace a belt or battery halfway through the day," said Sydney.
Going into their second season, the Salvador sisters are adding solar panels to their truck so they can operate completely on solar during the daylight hours.
You can find them on the streets in Fernie, or at events and festivals throughout the Kootenays.