Fisher Peak strikes gold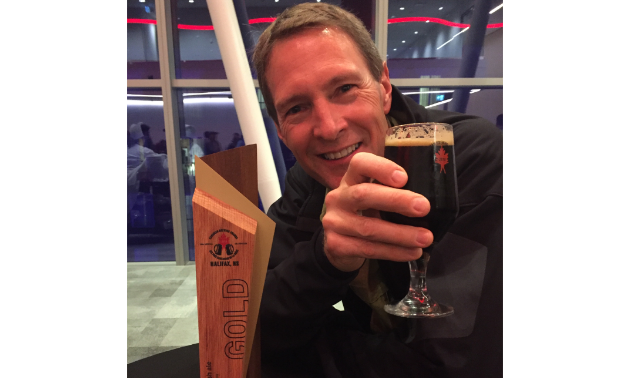 Fire up the bagpipes and bust out the Scottie regalia, laddie, it's time for a celebration.
Fisher Peak Brewing Company in Cranbrook has won a gold medal at the Canadian Brewing Awards in Halifax, Nova Scotia. The brewery's Hellroaring Scottish Ale took home the national award for best Scotch Ale.
"This is a big win," said Jordon Aasland, brewmaster at Fisher Peak Brewing Company. "There aren't many breweries that get golds at the nationals."
Beers are judged on criteria such as taste, alcohol, aroma, mouthfeel and balance. The brew is described as a sweet beer with a malty aroma, containing creamy notes with coffee, chocolate and caramel.
"When you have an award-winning beer, everybody wants to get their hands on it and import your beer," Aasland said. "They assume you're a gigantic brewery. I had to tell them, 'If you want Hellroaring Scottish, you have to come to Cranbrook.' I think it's neat to have an award-winning beer that you can only get here."
You can find the award-winning brew at The Heidout, BC Liquor Store and Great Canadian Liquor Warehouse in Cranbrook.