Fisher Peak Camping and Trailer Rentals gets a new home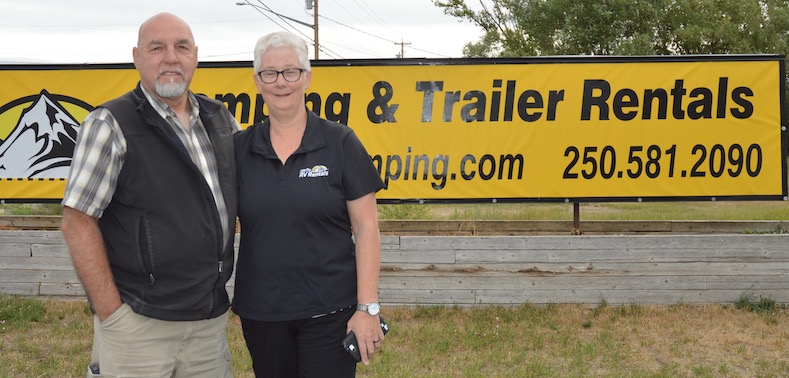 Fisher Peak Camping and Trailer Rentals has changed location.
Christie and Menno Dueck started the company in 2012 as an online RV rental service. The business grew and four years later the Duecks realized they needed water, drainage and electrical services on site with their RV rental fleet. To fulfill this need, they moved to their present location at 426 Van Horne Street South (Highway 3) in Cranbrook.
Fisher Peak has the equipment for whatever camping experience you may want, from tents to tent trailers that can be hauled behind most vehicles, to luxury RVs that the staff haul and set up as part of their service. Camping-related accessories such as lawn chairs, table-top barbecues, sun shelters and propane fire rings are also available.
Renting an RV can help you to decide if the RV lifestyle is for you and your family. Renting can also be an excellent option for a family reunion or another type of gathering where you might need more sleeping space. Of course, you can rent simply to enjoy the experience of taking a holiday in the stunning Kootenays.
If you need more information or would like to rent a trailer or camping equipment, go to www.fisherpeakcamping.com.