Fernie Distillers has launched its first seasonal spirit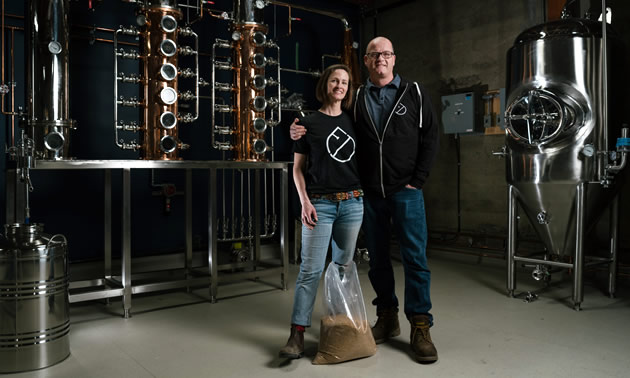 Fernie Distillers, Fernie, B.C.'s only small-batch distillery, has launched its first limited release, seasonal product, 5th & Park Damson Gin. The gin features damson plums, picked within walking distance of the distillery, and was the brainchild of owner/distiller Jillian Rutherford, who was interested in removing fruit from local trees in an effort to minimize bear attractants in Fernie.
"Having a fruit tree in bear country is a big responsibility," said Rutherford. "Supporting local programs like the Fernie Apple Capture and WildsafeBC initiatives is important to us, and we are fortunate to be able to create a quality product too."
This seasonal release was produced in limited quantities and is available to taste and purchase at Fernie Distillers on 1st Avenue in Fernie, B.C.
For more information about the limited release, visit Fernie Distillers' website.