Elkford's Kootenay Market expands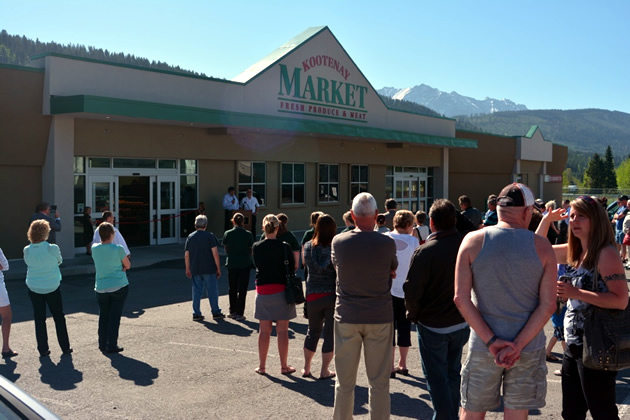 Bright, airy and accessible is the new Kootenay Market in Elkford, B.C. Owner George Wood and staff celebrated the grand opening of this 25,600-square-foot facility on May 22, 2015.
With nearly triple the space of the old store, it offers a better selection of produce, meat and frozen foods. The new deli, bakery and natural foods aisle are welcome additions, and according to Wood, the store will use local suppliers whenever possible. The Elkford General Store has also moved into the same location. "We dedicated 4,000- to 5,000-square-feet in the back of the store for all general merchandise and hardware to try and make Elkford more of a one-stop shopping place," said Wood.