Driving safety forward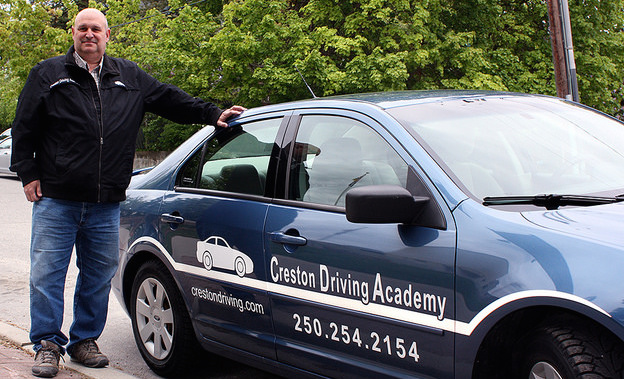 When Creston Driving Academy began operating, it was filling a need in the area. Owner Bill Doeleman started offering instruction to students in February 2016. As summer approaches, he has filled his schedule with students ranging in age from 16 to 81.
Creston Driving Academy is a family business and an independently operated driving school that is licenced under the B.C. Motor Vehicle Act. Doeleman offers a variety of packages that teach class 5/7 driving skills, and his wife, Lorraine, assists with keeping the business running smoothly.
Creston Driving Academy has already awarded five scholarships for free driving lessons to deserving youth in the community.
Doeleman thanks Kootenay Employment Services for its assistance getting started with the business. Visit the Creston Driving Academy website or find it on Facebook.