Columbia Basin Trust funding to help alleviate pandemic impact to communities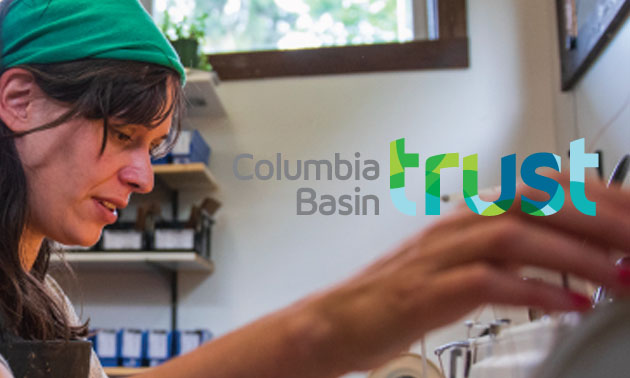 The mandate of the Columbia Basin Trust is simple: to act for the social, economic and environmental well-being of Columbia Basin residents. With the ongoing COVID-19 pandemic, people and services across the region are being seriously impacted. To provide immediate support, the Columbia Basin Trust has announced $11.7 million in new funding.
Said Johnny Strilaeff, Columbia Basin Trust President and Chief Executive Officer, "We are responding with immediate support to assist the region through this extraordinary time. This includes support for businesses, First Nations communities, local food banks, community social services agencies and child care operators."
The Trust has a number of different grants and programs that are available to local small business owners, such as the Small Business Working Capital Loan program. This is a one-time loan of up to $25,000 and is intended to cover working capital purposes only—items like rent, wages or inventory. If your business needs support but isn't able to secure conventional financing, the Trust's Impact Investment Fund may be able to help. This program supports business opportunities that are higher risk, but will still benefit Basin residents and communities in some other way—it may address a community need or create jobs. Columbia Basin Trust is also increasing support to other existing programs, including the Summer Works and School Works programs, the Career Internship Program, the Basin Business Advisors and Training Fee Support.
In order to facilitate basic needs to the region's most vulnerable populations, the Trust is supporting community organizations that directly serve them. This includes First Nations communities, Métis associations, food banks, housing societies, hospices and help for licensed child care operators. Funding is available for projects like renovations or adaptations necessary for distancing requirements, food vouchers and remote delivery service, workplace adaptations to support remote working, and technology and subscription purchases for educational/training purposes.
"Not only will this increased funding support business and community organizations to address COVID-19 impacts, each dollar is invested in our region and will provide broader economic developments benefits," said Strilaeff. "During this most difficult time, I encourage everyone to follow public health recommendations and to be kind, compassionate and supportive of one another."
Resources for businesses and community service organizations impacted by the ongoing COVID-19 pandemic can be found here, or call 1-800-505-8998.