Click and Collect your groceries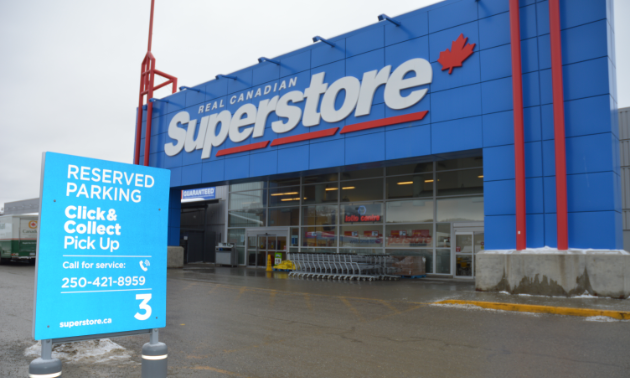 There's a new way to pick up your groceries in the East Kootenay. The Real Canadian Superstore's Cranbrook location has a new order-and-pick-up service called Click and Collect, allowing shoppers the comfort and convenience of shopping for groceries without ever having to step foot in the store or wait in line.
Using Superstore's website or app, you can select which groceries you would like to purchase. After paying online, you select a two-hour time period when you would like to pick up your goods. To complete the transaction, a staff member packs up your selected items before the appointed time and brings them to your car at one of the store's new Click and Collect parking stalls.