Building the heart of the home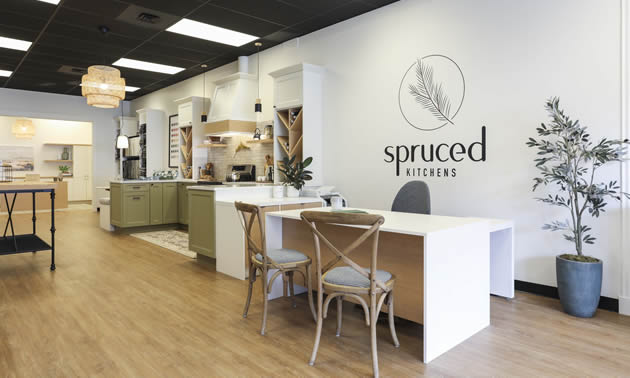 Caralee McKinney opened Spruced Kitchens, specializing in B.C-made Merit Kitchens cabinetry, in March 2019. The business is located at 620 Front Street in Nelson, and is growing quickly—McKinney has already hired a contractor to manage her construction projects.
McKinney works closely with Randall Boisvert of Covet Interiors—the two share the showroom and frequently cross-refer and collaborate on projects. They also work with Sue Scott of Kootenay Interiors and with Samurai Hardwood Flooring. McKinney believes that the trusting relationships she has built with her customers and the tradespeople who work with her are the foundation for a successful, sustainable business.