Bona Fide in Golden, brings a big city feel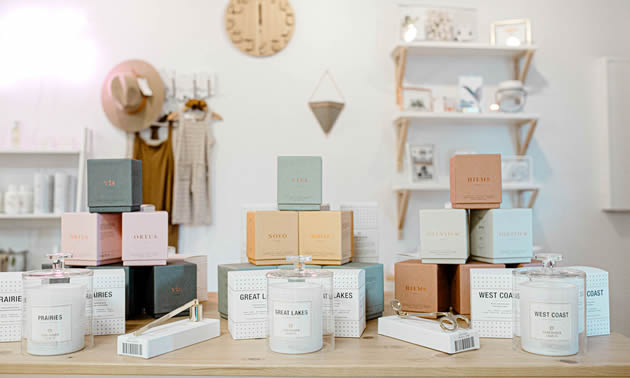 Bona Fide in Golden, B.C., opened its doors in June 2019, and carries environmentally sustainable clothing, accessories and products for the home geared towards the female population—and the men who are shopping for them. Morgan Jmaiff, owner, has always known she was going to be an entrepreneur. In the past, she ran a small personal training business. Jmaiff has now launched Bona Fide, in hopes of bringing a bit of the big city to Golden. She's chosen every product with a strong vision, and carries products from Canadian-owned brands, local vendors and eco-friendly companies.
"I've had a huge outpouring of support from my community," said Jmaiff. "I was lucky to have a huge support system that helped me out with renovations, picking the products and even coming with me on buying trips. I think that would be my biggest entrepreneurial advice—to not be afraid to ask for help.
"It's amazing how far supplying food and a case of beer will go with a close group of friends and family in exchange for a helping hand!"
Jmaiff's hope is to one day offer online shopping for those who are following Bona Fide from other towns and cities. Her current and future focus is bringing sustainable items from many different companies to bring together a beautiful shopping experience in Golden, B.C.
For more on Bona Fide, visit its website.