Kickstart the fun for kids with an UpUp Play Tower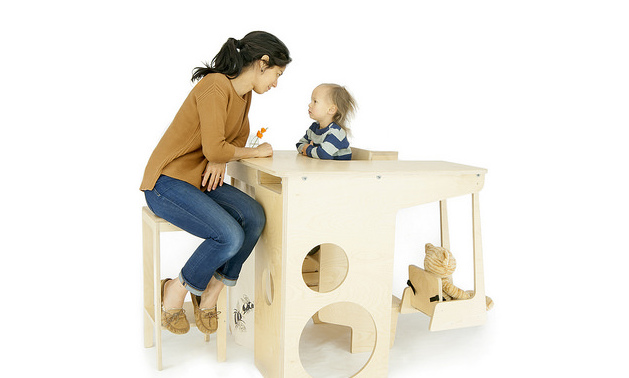 It has been said that necessity is the mother of invention. This was the case for Lukas Armstrong and Keiko Lee-Hem.
When their toddler son, Eli, wanted to be constantly picked up, they thought of a piece of furniture that could keep him active, safe and yet engaged with their activities. It helped that Armstrong, principal at Cover Architecture in Nelson, B.C., had training in architecture and industrial design.
He created a piece of furniture, called the UpUp Play Tower, that combines a standing desk, jungle gym, play space and high chair all in one attractive and compact piece of furniture.
Lee-Hem said that the UpUp Play Tower gives Eli an outlet for his curiosity and energy, and gives Lee-Hem two hands free to get things done, whether that's cooking dinner or working with her son on a creative project.
UpUp is close to being ready for production, but there are a few key steps remaining. To get them through these final steps, they are launching a crowd-funding campaign with Kickstarter which starts on Wednesday, November 25.
To find out more about the UpUp Play Tower or order one for your active toddler, go to http://upupplaytower.com/