A Golden business idea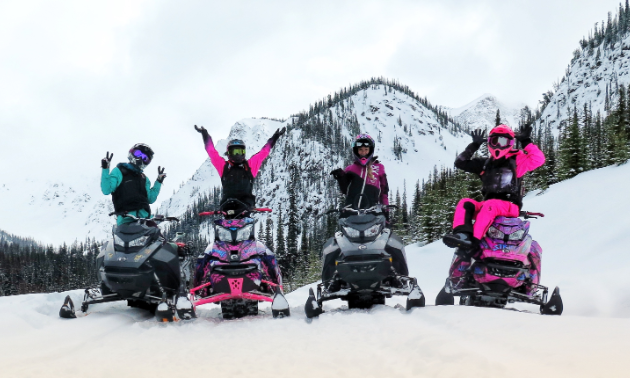 Brittney Dickson, owner, lead instructor and coach for sled and touring camps at Stay Wild Backcountry Skills in Golden, B.C., has always been passionate about the backcountry.
When the opportunity presented itself to share her passion with others—especially other female sledders—it made all the challenges of starting a business worth it. To get her organization off on the right track, Dickson and her team became AST providers for Avalanche Canada, started planning backcountry skills camps and listened to the needs of their clients.
Stay Wild is now in its second season. As for why Dickson decided to start up her business in Golden, the reasons are plentiful.
"The year before startup, I was asked multiple times by women in the community if I had ever thought of running a ladies' sled camp—that's when it all clicked," she said. "The need for women's camps and courses combined with the amazing terrain options around Golden made the decision easy. I love Golden—it is my home."