Wabie Quayle
Wabie Quayle helps her community to celebrate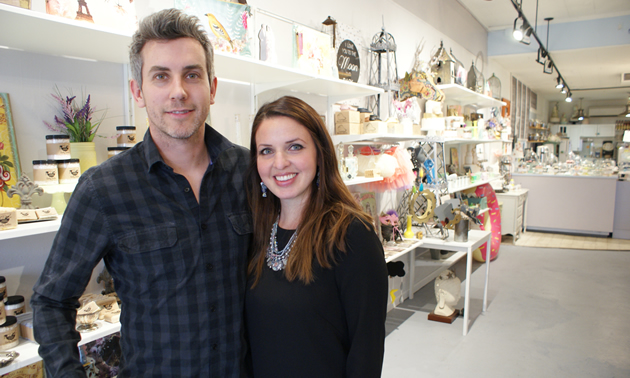 In 2011, Wabie Quayle founded Starbird Bakehouse on a foundation of cupcakes. Now, with a much-expanded range of products, Starbird is a go-to food provider for gatherings and celebrations of all kinds. The photos and testimonials on the company website demonstrate the quality and gorgeousness of Quayle's products.
We asked her a few questions about the business side of Starbird.
What qualities does a successful business person need in today's world?
You have to be determined, competitive, ambitious, creative, passionate, tech/social media savvy....
Finish this sentence: Entrepreneurs need a lot more _____.
Knowledge of the importance of social media and the impact it's had on advertising, brand presence and consumer awareness.
What's a common myth or misconception about entrepreneurship?
That it's easy. Your business encompasses your life. It takes a lot of hard work and long days.
What makes the Kootenays attractive to an entrepreneur?
When you do take time off, you get to fully enjoy this gorgeous region we live in, surrounded by nature and beauty. It's inspiring to live in an area that is encouraging to the arts and small businesses, and living a healthy, active lifestyle. There's nothing like a day off skiing at Whitewater, hiking or boating on the lake to recharge your batteries and inspire your creativity.
What trends have you observed in your community that might impact the local economy in the next five years?
There seem to be a lot of young adults moving here from the city or returning home to the Kootenays for lifestyle, to raise kids, and to start their businesses here, resulting in more jobs and greater tourism.