Jon Wedel pushes limits
E-commerce is Jon Wedel's success vehicle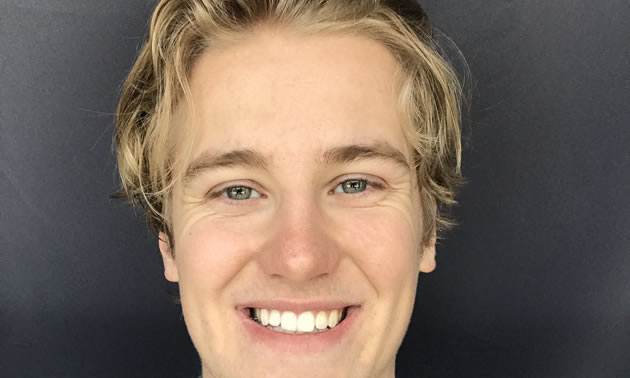 We first posted this article on the Kootenay Business website in March 2017, applauding Jon Wedel for his significant accomplishments in the business world while he was still in his early 20's. Wedel contacted us recently to let us know that he has rebranded his company—Flex Commerce is now called Merchanteer.
"Our team has continued to grow to over 20 people as we've acquired more brands," Wedel said. "We are focusing more on media, publishing, and content instead of just commerce, and wanted a name that embodied our exploratory nature."
You can learn more about Wedel in the story below.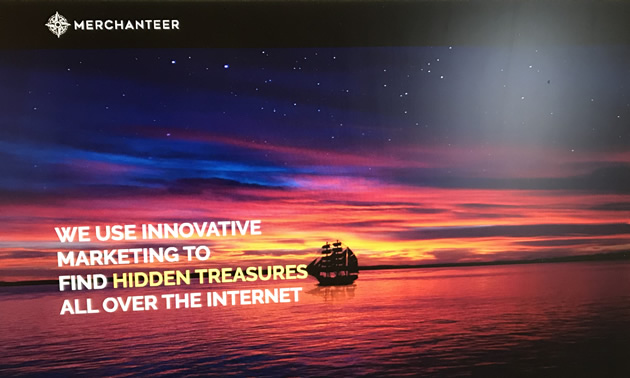 Jon Wedel, founder of Flex Commerce, is a Cranbrook wunderkind who, in his early 20s, is already a veteran in the world of e-commerce. He spoke with us about his motivation, what he's learned from 10 years in business and what he appreciates about his home in the Kootenays.
How did you come to choose this line of work?
I never really wanted a typical job—I always wanted to do something that had potential for huge growth and learning. During my childhood I spent a lot of time on the computer, eventually starting my first website at 14 years old. Through my businesses I started then, I ended up leaving high school during Grade 12 to work for an advertising agency in Belgium. Using skills learned along the way I've been able to create a great team and build several successful e-commerce brands.
What is it about your work that has you excited to get out of bed in the morning?
Every day I get to sit down with my team and turn crazy ideas into reality. We always try new things, most of which fail, but the successes are so exciting. We are constantly pushing the limits and seeing how far we can go. No two days are exactly the same, so we are constantly forced to innovate and come up with new ideas. There's a lot of pressure to perform, and it's a very competitive and rapidly changing landscape, but we all love it. Pressure makes diamonds!
Where do you like to spend your downtime in the Kootenays?
I'm constantly travelling to bigger cities to do business, but Cranbrook is home base. It's so nice to come back to such a peaceful and natural setting after spending time in the hectic big cities. We truly have an unbeatable environment here. From the amazing lakes in the summer to the fantastic snowboarding in winter, you just can't find it anywhere else.
What has motivated you throughout your entrepreneurial journey?
A big motivating force for me is looking at other people who have done well and replicating their success. Once you study enough successful people you start to recognize patterns in the way they act, and the things that they believe. Most successful people are really not that special or gifted—they just never quit.
Most started from basically nothing, and through sheer determination have brought themselves to success. It's nice to see that none of them had an easy go at it either! You look at any huge success story and it's really just a combination of years of failure until they finally reach that "overnight success."
What makes the Kootenays attractive to an entrepreneur?
As somebody who travels often for business (I'm in London as I write this), the Kootenays are the perfect getaway for peace and quiet. The pace of life is completely different. There's hardly any traffic, no noise, and you're able to just relax. Major airports are just a short flight away and it's the perfect secret hiding spot away from all the hustle and bustle.
What trends have you observed in your community that might impact the local economy in the next five years?
This question is hard to answer on a local level because our customer base is in well over 40 countries. One thing we are seeing for sure is that people love being a part of a movement. Consumers want to know where their money is going and what kind of company is receiving it.
This gives a small-time, story-driven, passionate entrepreneur a huge advantage over a big box store. Couple that with the massive power of social media marketing and anybody can start a business. I believe that more people will realize this advantage and lean towards entrepreneurship in the future.
Did we miss anyone? Meanwhile, if you think we missed someone who should have been nominated, we'd be happy to consider them for inclusion on next year's list. Click here to nominate your pick for the 2018 40 under 40 list.
2016 40 Under 40 List See who made the 40 Under 40 list in 2016.