Caring for kids in Grand Forks
When Jillian Shannon opened her child-care centre in Grand Forks, she had no idea how warmly she would be welcomed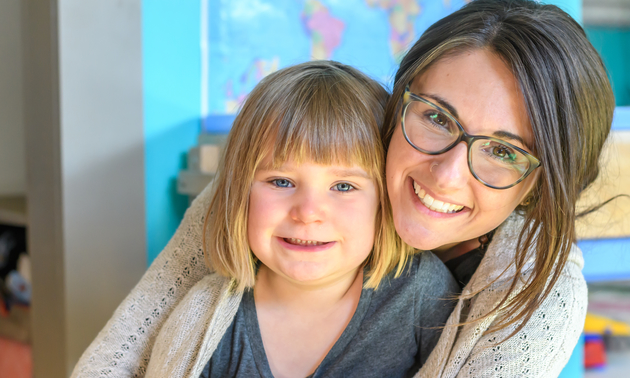 Jillian Shannon is the proud owner of Roots and Wings in Grand Forks, B.C. This full-service child-care centre incorporates a unique blend of Montessori-style child care with modern and traditional practices, and the community has responded favourably—since the business opened in 2017, it has grown to more than double its expected capacity, serving over 50 local families.
We asked this savvy business owner a few questions about her entrepreneurial journey.
Describe your business in a few sentences
Roots and Wings is a full-service child-care centre in Grand Forks, B.C. We offer preschool classes to children three to five (years old), full-time daycare service for children ages one to five, and out-of-school care for children (who are) five to 12. Launching officially in 2017, we have grown to more than double our expected capacity, and are now fully serving more than 50 local families.
What's something that happened in your business recently that you were especially proud of?
To be honest, the success and capacity of this place in its entirety is something to be proud of. When we launched this centre, it was unclear if there was the population here to support the ultimate goal. The initial plan was to run a daycare centre to generate some income and meet some local families. We moved to Grand Forks in 2016, not knowing anyone in town. After spending much of 2016 building business plans, preparing, and securing the proper space to run, it was unclear what to expect. However, within the first three months of 2017, I had a full-time employee in place to run the daycare while I did a soft launch of the preschool, which was already booked for 20 families. To help me in the preschool I hired another employee, who had a good background in out-of-school care for elementary aged children—and so I hesitantly dove into that as well. By the fall of 2017, we were operating all three facets of the business—and one year later, we are at capacity with an ever-growing wait-list.
Tell me about something you struggled with to get your business established and how you overcame it?
What was initially considered a struggle was staffing. Living in such a remote area, it was really hard to plan on growing as we did, because it was really hard to know if we could acquire qualified staff. While I wouldn't say the labour pool is large out here, we have been incredibly lucky in acquiring the staff we have. They are experts at what they do, and we could not have achieved this without them. While the industry isn't exactly known for its financial appeal, we have been working hard to pay living wages and provide benefits. We are fully aware that this centre could not run without everyone that is involved.
What's your superpower (or your spirit animal) and why?
No superpowers here—but my spirit animal is definitely the fox. When the fox is hunting (or when it is at work) it is focused and pointed straight like an arrow, tightly aimed. In observation of the fox, you cannot help but think it is always involved in a game, and that its whole world is a playground.
In terms of your business, what are you most excited about in the future?
Meeting families and the bright minds of tomorrow is my business. I am so glad that we get to do this, and in such a small community I get to truly see these families grow and evolve. It's a great thing, and now that our biggest growth spurts are over (at least we think this to be true!), we can get into a real groove and begin making the experience something we get to do on a daily basis.