Tim Wiley, Trail's favourite pizza man
Tim Wiley and his pizzas have a special place in the warm heart of Trail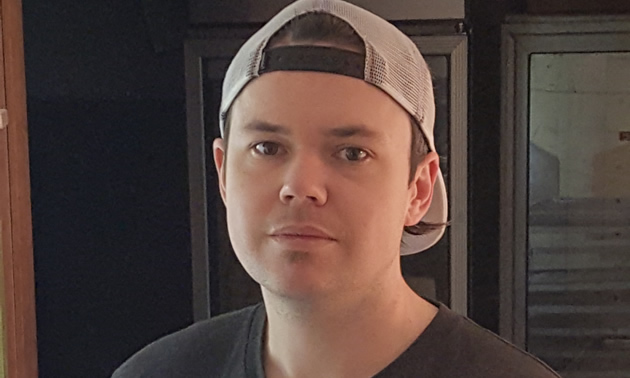 After he graduated from high school, Trail-born-and-raised Tim Wiley spent seven years sampling life in a number of other areas, but the appeal of life in the Kootenays drew him home. Wiley now owns and operates Rustic Crust Pizza in Trail, and his take-and-bake pies have a multitude of fans there and in the outlying area.
Wiley answered our questions about his passion and his community.
How did you come to choose your line of work?
I have a passion for cooking and feeding people, and a desire to run my own business.
What is it about your work that has you excited to get out of bed in the morning?
The excitement of a new day. Every day is different in the kitchen—I find the work easy and fun, and all environments I encounter are positive, because, well . . . pizza!
What has motivated you throughout your entrepreneurial journey?
To keep building a product and reputation that consistently aims to exceed people's expectations. Also to expand our kitchen to be capable of doing more.
What makes the Kootenays attractive to an entrepreneur?
The people, the different climates, the landscapes and the size of the small scattered communities. This gives small businesses a lot of potential to provide something unique to a wide area.
What trends have you noticed in your community that might impact the local economy in the next five years?
People in general now have a keener interest in the culinary arts. More than ever, they have a huge appreciation for the quality and nutritional value of what they're eating. The people in our area are generally healthy, outgoing individuals who prioritize quality. This will definitely impact the food culture in our area. People now will tend to shy away from unhealthy, cheap, fried or packaged foods and steer more towards authentic foods and natural processes with wholesome materials from more local, trustworthy sources.
Did we miss anyone? Meanwhile, if you think we missed someone who should have been nominated, we'd be happy to consider them for inclusion on next year's list. Click here to nominate your pick for the 2018 40 under 40 list.
2016 40 Under 40 List See who made the 40 Under 40 list in 2016.