Tanya Finley
This young entrepreneur runs Finley's Bar and Grill and Sage Tapas & Wine Bar in Nelson, B.C.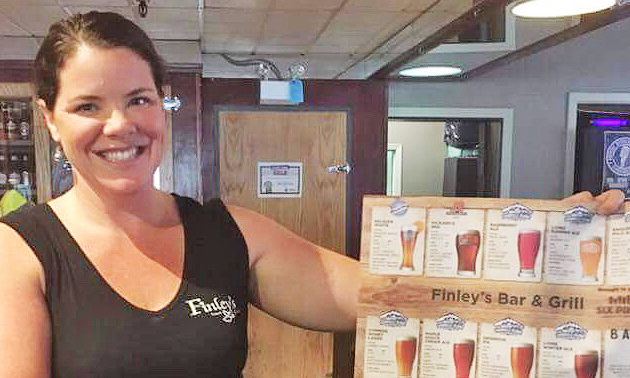 Tanya Finley is known around Nelson for being an exceptional employer and a savvy businesswoman. She runs two popular restaurants in town—Finley's Bar and Grill and Sage Tapas & Wine Bar. In addition to this, she is the vice-president of the Nelson & District Chamber of Commerce.
How did you come to choose this line of work?
I love serving people and making guests' days better.
What is it about your work that has you excited to get out of bed in the morning?
The team I get to work with and seeing happy guests. Learning about new food and beverage ideas is always exciting, too.
Where do you like to spend your downtime in the Kootenays?
At the gym and with my boys - Michael, five, and Ben, four.
What has motivated you throughout your entrepreneurial/business journey?
In 2003 very few people saw the vision of a (B.C. products-only venue), the first tapas place in the Kootenays and a high-end pub and grill—but we did.
It's exciting to see dreams come true.
I am the vice-president of the chamber of commerce, and I am so grateful to meet so many people that take risks, keep their feet planted and do really well in business.
Sage and Finley's would not be where we are without the amazing team we work with.
What makes the Kootenays attractive to an entrepreneur?
The community is so welcoming and supportive. The travel time to and from work. The freedom to do what you love in a place like Nelson. It's 15 minutes to a ski hill, five minutes to the beautiful Kootenay Lake. Healthy competition, which keeps us all on our toes. Nelson made Finley's and Sage better every year. We love how Nelson expects excellence. This is our standard too.
What trends have you observed in your community that might impact the local economy in the next five years?
Beer is a growing trend and we carry all the local breweries on tap. B.C. wine has really taken off and we have always supported B.C. since we started in 2003.