Siobhan O'Connor
This Aussie has elevated Selkirk Tangiers Heli Skiing to new heights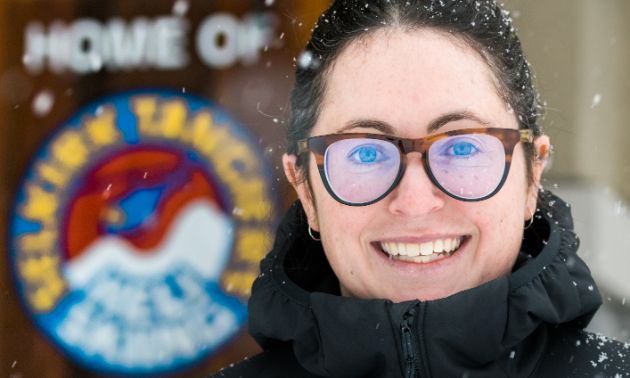 Powder-hungry heli-skiiers ascending the atmosphere of Revelstoke's skyline have an Aussie to thank for the opportunity. Siobhan O'Connor is the retail and guest services manager at Selkirk Tangiers Heli Skiing. From seeing snow for the first time at age 22 in New Zealand, to Japan and now Revelstoke, O'Connor has found the place she belongs amongst the Selkirk and Monashee Mountains. Under O'Connor's guidance, Selkirk Tangiers Heli Skiing has grown and matured to be recognized as one of the premier heli-ski destinations in the world.
One of O'Connor's nominators said, "Exceptional customer service skills, excellent leadership, consistent growth in sales, dedication, great management tactics."
O'Connor shared her thoughts about how young entrepreneurs can make it in the Kootenays.
What qualities does a successful business person need in today's world?
Creativity, perseverance and patience.
Finish this sentence: Entrepreneurs need a lot more ____.
Support.
What's a common myth or misconception about entrepreneurship?
That you need a super unique, "out there" idea. Sometimes it's the simple things.
What makes the Kootenays attractive to an entrepreneur?
The community support, particularly here in Revelstoke, is incredible. From the chamber of commerce to individual members of the community, the support is there for great local ideas, projects and products.
What trends have you observed in your community that might impact the local economy in the next five years?
Shopping, buying local and being accountable for the waste our lifestyles create. I think this will increase what goes back into our community, but also puts pressure on the city and businesses to think about how we minimize the impact we are having on the environment we all love to play in.