Sara Sansom
This owner of Feather & Stone Day Spa and Birch & Lace Hair Salon is also on the board of directors for the Revelstoke chamber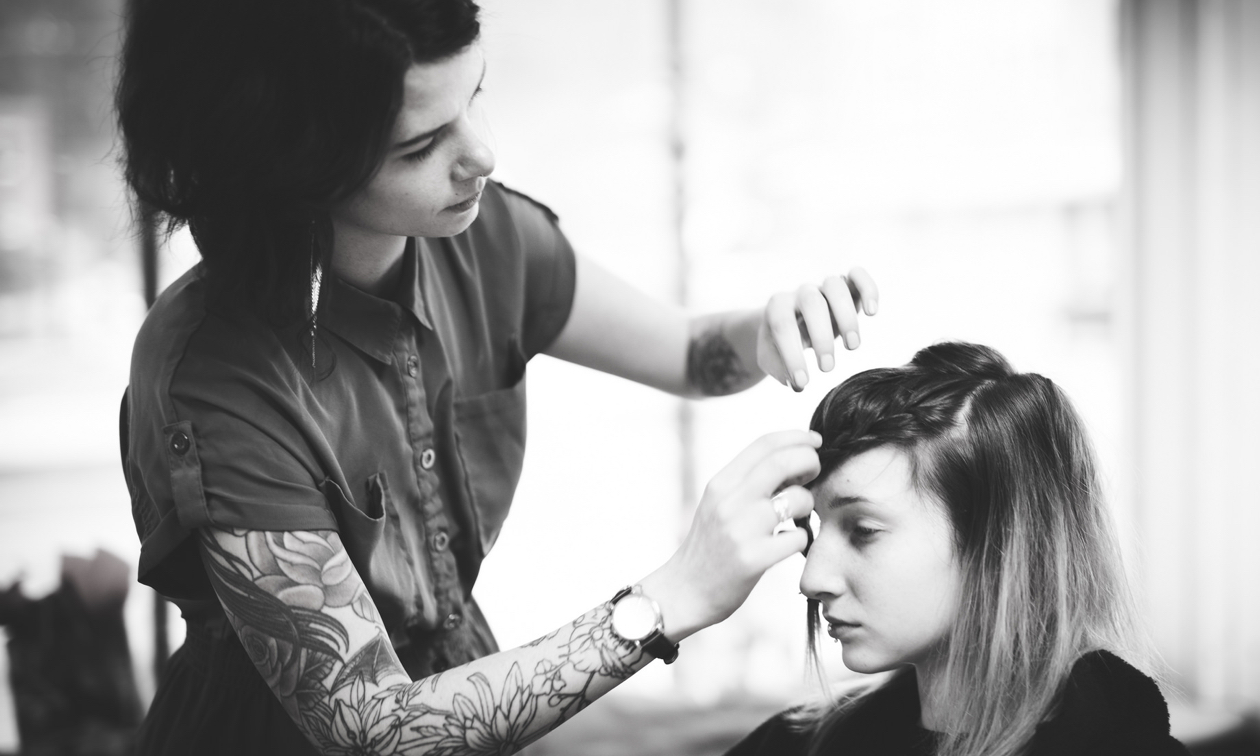 Sara Sansom is the proud owner of Feather & Stone Day Spa and Birch & Lace Hair Salon in Revelstoke. As an ambitious young entrepreneur, Sansom has earned a shining reputation for her volunteer work in the community, and the environmental awareness programs and protocols she incorporates into her business practices. She also plays an integral role serving on the Revelstoke Chamber of Commerce board of directors.
How did you come to choose this line of work?
I started in the hair industry at the age of 13 and have been passionate about it since the beginning. My interest in business grew out of my concern for the lack of environmental responsibility in the beauty industry. Discarded hair creates methane in landfills, foils and chemical waste are tossed in the garbage or down the drain daily - it creates devastation. I was determined to find a solution to those issues, and to feel good about the products I was exposing myself, and my clients, to daily.
What is it about your work that has you excited to get out of bed in the morning?
I love being busy, and being part of the change I'm looking to see happen in the world. I am still in love with creating beautiful hair, and now I'm also in love with helping my team grow their individual careers. I have the most amazing group of people around me each day and I'm so thankful they have chosen to be a part of my businesses. Every day is different and I love challenging myself to continuously grow.
Where do you like to spend your downtime in the Kootenays?
I don't have to go far from home to enjoy the beautiful forests and lakes surrounding Revelstoke! Although I can't narrow down just one favourite spot, you can often find me enjoying the surrounding trails with my two dogs.
What has motivated you throughout your entrepreneurial/business journey?
The enthusiastic and supportive response from my community as well as the unbelievable entrepreneurs and business owners in Revelstoke. I'm very motivated to create a more conscientious consumer culture, and that will continue to be my focus - however, that's not achievable without the support of a community. It's so easy to lose sight of a goal or motivation if no one is watching. I'm forever grateful for all of our supporters.
What makes the Kootenays attractive to an entrepreneur?
This is a very welcoming, inspiring culture and environment. This community really promotes work/life balance - a reminder to play, which is a hard thing for most entrepreneurs to master, I imagine.
What trends have you observed in your community that might impact the local economy in the next five years?
Revelstoke is a hub of growth! It's been so neat to watch all the businesses and the community evolve. I meet more and more people that have moved here from the city and found ways to work from home. We are seeing an increase in visitors to our area each year. It's no secret that we are a fantastic winter destination, and people are now starting to realize how much we have to offer during our summers as well! I expect we will see progressive growth as that awareness develops.