Ryan Doehle
This Fernie entrepreneur and CEO has expanded into Cranbrook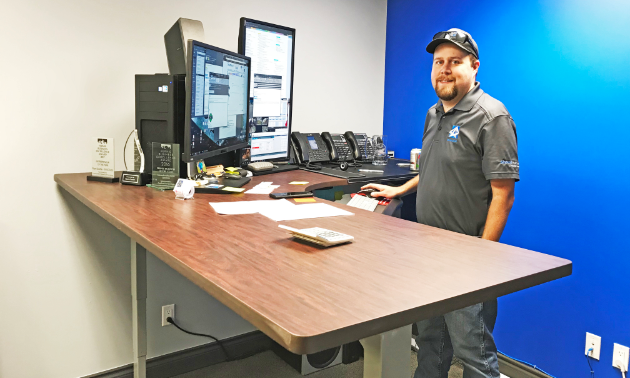 Ryan Doehle's business, Isosceles, underwent a massive hardware upgrade in 2017. The company had a banner year, expanding from Fernie to Cranbrook and doubling its revenue from the previous year in the process. Isosceles specializes in computer retail sales, computer service and support. Doehle's clients rely on his technical expertise to make educated computer decisions.
One of Doehle's nominators pointed out that he "won business of the year in Fernie for 2016, entrepreneur of the year in 2017, along with a nice string of Platinum awards from Kootenay Business and many other vendor partner sales awards."
Doehle shared his thoughts about how young entrepreneurs can make it in the Kootenays.
What qualities does a successful business person need in today's world?
A never-quit attitude that accepts no other outcome but success combined with a healthy bit of stress to keep you on your toes.
Finish this sentence: Entrepreneurs need a lot more ____.
Time.
What's a common myth or misconception about entrepreneurship?
You will be free to do whatever you want, whenever you want.
What makes the Kootenays attractive to an entrepreneur?
A fantastic outdoor lifestyle that, when combined with modern technology, lets you live in a stunning environment with all of the benefits of big-city living with the small-town feel.
What trends have you observed in your community that might impact the local economy in the next five years?
Cranbrook is booming. So much is happening that it is hard to keep up with all of the work flowing in. I believe this is fuelled by people moving here for the lifestyle and cost of living versus the coast. Cranbrook is a centrally located city, allowing business here to establish and service a wide regional area with ease.