Ryan Doehle
This Fernie businessman realizes his childhood dream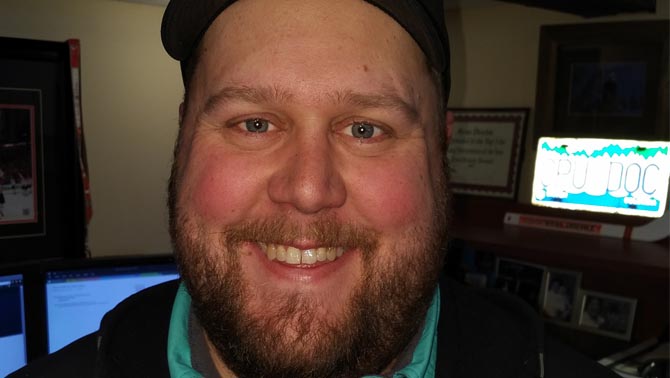 Ryan Doehle is under 40 years of age, yet he already has 20 years of business experience under his belt.
The CEO of Isosceles Business Systems Inc., Doehle is a self-confessed technology nerd, so it seems he found his calling in the world of work early on.
Isosceles Business Systems is based in Fernie, but also serves clients in the southern B.C. communities of Sparwood, Elkford, Cranbrook and Kimberley, as well as Crowsnest Pass, Alberta.
This growing company recently became a Bell-certified partner and now works with the SonoS product line.
Isosceles Business Systems offers a wide range of services: computer retail sales as well as computer service and support including virus removal, infrastructure cabling, web design and hosting, off-site backup services, IP camera systems, home audio and home automation.
Doehle answered a few questions about his dream job.
How did you come to choose this line of work?
I am a nerd! I love technology and the excitement of learning something new constantly.
What is it about your work that has you excited to get out of bed in the morning?
There is something new to learn every day, (plus) no day is the same.
What's your focus for 2016?
Physical expansion to Cranbrook—we already work there a lot, but are looking at an office location.
Why did you decide to become an entrepreneur in the Kootenays?
It was a childhood dream to run my own business and a desire to stay in a small town and still work in technology.