Mike and Melissa MacKay
This couple makes owning a modular home a Cinch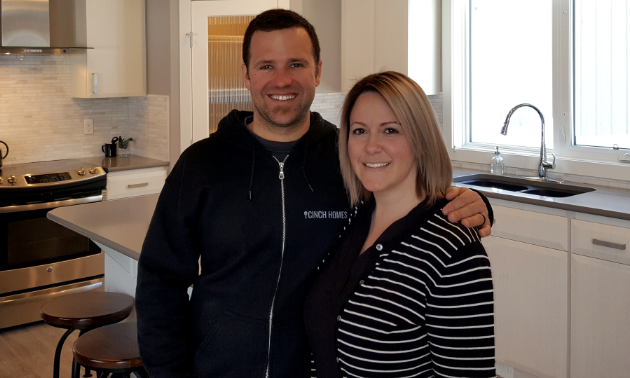 Cinch Homes is a full-service modular and manufactured home dealer, specializing in custom, factory-built homes that blend onsite building with the benefits of factory building to create a desirable, budget-conscious, environmentally friendly and energy-efficient home. The company is owned and run by the husband-wife duo of Mike and Mel MacKay. Mike is a journeyman carpenter whose years of building experience include: renovations, foundations, modular and manufactured sales and setup.
Cinch Homes provides high-quality, affordable housing options in the Elk Valley and surrounding areas while making the whole process a Cinch.
One of the MacKay's nominators said the couple has "revitalized and redesigned the 'module home' idea by creating quality, affordable and stylish homes for the Kootenays. They're an incredibly successful business duo, consistently bettering the business community in Fernie."
Melissa MacKay shared her thoughts about how young entrepreneurs can make it in the Kootenays.
What qualities does a successful business person need in today's world?
The ability to find a work-life balance. In this day and age of extreme connectivity—social media, cellphones, email, text, Twitter—it can become overwhelming.
Finish this sentence: Entrepreneurs need a lot more ____.
Hours in a day.
What's a common myth or misconception about entrepreneurship?
That business owners have it easy. It seems like people think that outside of "open hours" you are not working.
What makes the Kootenays attractive to an entrepreneur?
The pure beauty of your surroundings and the sense of community.
What trends have you observed in your community that might impact the local economy in the next five years?
Out-of-town ownership in the housing market.