Mackenzie Hope: A mind for marketing
Mackenzie Hope manages Hall Printing in Nelson, using his considerable education, talents and experiences to enhance his success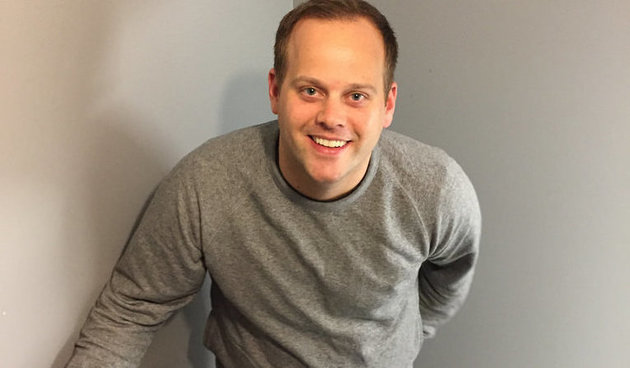 Mackenzie Hope figured out early on that he had a penchant for business. He started honing his skills in high school, and now he is the very successful manager of Hall Printing's Nelson location.
He was nominated by Sydney Black, who had this to say:
"From the West Kootenay Roller Derby League to the Nelson and District Arts Council (and all organizations in between), Mackenzie and the Hall Printing staff are constantly stepping up to the plate to support non-profits locally. Nelson is lucky to have Mackenzie and Hall Printing!"
Hope took some time out of his busy schedule to answer our questions:
How did you come to choose this line of work?
Growing up I worked at Hall Printing in Trail after school and on the weekends under the previous owner, Dave Chartres. I learned quickly that I had an interest in business, so I took marketing and entrepreneurial classes in grades 11 and 12. Then I went on to BCIT for marketing communications.
Once I graduated, I travelled for a year and then moved back to the Kootenays and worked at the radio station in sales. Ingrid Hope, my mother, purchased Hall Printing in 2004 and was looking at opening a Nelson location. She asked me to come back to Hall Printing and help her run the Nelson store. It's not a super exciting motivational story, but it is how a lot of people get into small business—through family and friends.
What is it about your work that has you excited to get out of bed in the morning?
It's always changing, from the types of jobs we are printing to the processes and technology. You never quite know what to expect each day.
Where do you like to spend your downtime in the Kootenays?
In the summer I spend as much time as I can at Kootenay Lake with family and friends. I also like to spend time in the mountains: biking, hiking and skiing, like any Kootenay resident. I am also involved in a lot of theatre in Nelson.
What has motivated you throughout your business journey?
My customers. I enjoy the challenge of trying to fulfill their ever-changing needs. We stay on top of industry and technology trends so we can offer the products and services our customers are seeking out.