Leanne Tegart: Beer provider
Leanne Tegart is the epitome of a successful Kootenay entrepreneur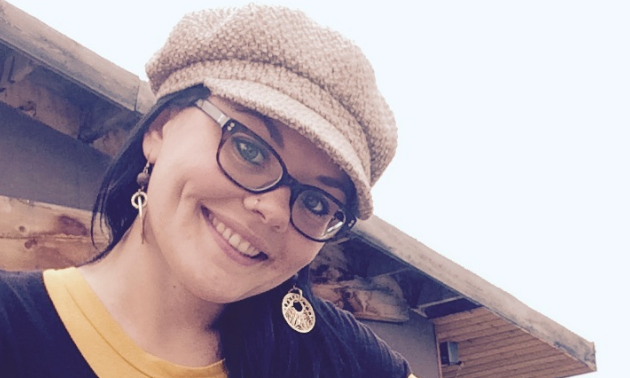 A variety of words can be used to describe Leanne Tegart. All of them embody traits best suited for life in the Kootenays: outdoorsy, outgoing, novel, wanderlust and thirsty—for a good beer. That works out well for her since she's co-owner of Arrowhead Brewing Company in Invermere.
The nominator of Tegart said, "Leanne is an incredible entrepreneur with skills that make her a great employer. She is creative, organized and has truly created something great at Arrowhead. This is her second successful business, and I feel she will continue to grow and create great things for the Columbia Valley."
What is it about your work that has you excited to get out of bed in the morning?
The ever-changing part of my job is the most exciting for me. New beers, marketing concepts, customers, festivals and the list goes on! There's always excitement at work because there's always something new in the works. There's never a boring day at a brewery.
Where do you like to spend your downtime in the Kootenays?
As long as I'm outside, I'm happy anywhere in the Kootenays. My family lives in Golden. I love going to see them, but more often than not, I tend to stay close to home (Invermere). I love our community, the lake and Panorama!
What has motivated you throughout your entrepreneurial journey?
I love to travel. Being able to incorporate travel into my job is very rewarding and motivating.
What makes the Kootenays attractive to an entrepreneur?
The East Kootenay is beyond abundant in beauty. Not just the scenery, but the people that live here. I feel very fortunate to be able to follow my entrepreneurial dreams while living in such a beautiful place. There's such a healthy dose of work and play living here.
What trends have you observed in your community that might impact the local economy in the next five years?
My favourite trend is LOCAL! It's really becoming more and more favourable to support local, regardless of what kind of business it is. The public is seeing the benefits of buying and supporting local, which is so positive for our economy. I hope to see more local businesses working together and supporting each other in the next five years.
Did we miss anyone? Meanwhile, if you think we missed someone who should have been nominated, we'd be happy to consider them for inclusion on next year's list. Click here to nominate your pick for the 2018 40 under 40 list.
2016 40 Under 40 List See who made the 40 Under 40 list in 2016.