Leading Revelstoke's green building revolution
Greg Hoffart is working hard to make a difference in the community of Revelstoke and beyond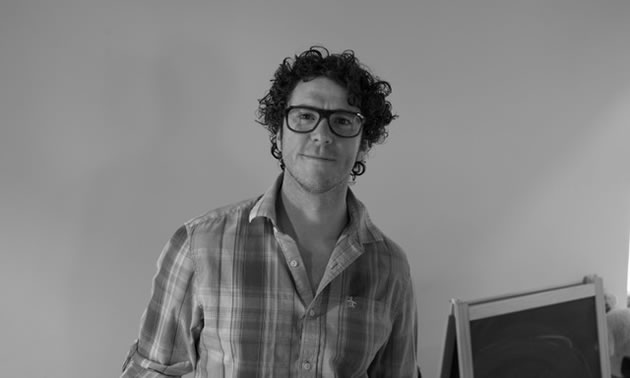 Greg Hoffart believes it is his responsibility to create homes that are healthy, efficient and environmentally sustainable. That is why he uses advanced materials, technology and design to reduce the energy requirements of a building. His company, Tree Construction, is leading the green building movement in Revelstoke. Hoffart is also working in conjunction with Revelstoke's Mountain CoLab to come up with innovative solutions for the community's current housing crisis and ways to secure Revelstoke's long-term livelihood.
It is no wonder then, that Tree Construction was recently nominated for a Small Business BC Award in the category of Best Community Impact. As a family man, Hoffart is always thinking of the future and how it can be made better for our children's children. Below, he answers a few questions for Kootenay Business:
How did you come to choose this line of work?
I grew up on a farm and my best friend's dad was building homes for conservation in the '80s so I would cruise around his yard. I remember thinking to myself, wow, this is what the future looks like: solar panels, wind turbines and things he was trying to integrate into his building assemblies. That was in the '80s and, of course, energy at that time was quite cheap. So it was a pretty difficult path that he had chosen to encourage people to think about conservation. After high school, I went to university and after a number of years in university, I went into trades as a carpenter and spent my time doing endless amounts of research into better building techniques and technology. I thought we want to create an initial vision, which was to change the way the construction industry is viewed and built for our children's children. To do that, you have to look at your house diet more on a 50- to 100-year diet rather than on a three- to five-year plan of buying a house, flipping it in five years and making some money. So it really forced us and our clients to think about houses more on a long term and in a holistic sense than just on how much money can be made on it by flipping it and only living in the space for three years and moving on to the next.
What is it about your work that has you excited to get out of bed in the morning?
My predecessor, Emile Rocher, spent his whole life promoting this type of ideology. I've been doing it for 10-plus years and I feel as though people are really starting to come around and see the benefits of investing into quality and performance, so that's encouraging. I also have a young two-year-old daughter who I'd like to hand over something I'm proud of.
Where do you like to spend your downtime in the Kootenays?
I spend a lot of my time in Crescent Valley at Endless Adventure, paddling on the mighty Slocan, and I spend some time in Castlegar, visiting friends. We often head south from here because the weather can often be a little warmer.
What has motivated you throughout your business journey?
It feels good. You can hold your head up high—not like snooty high—but you know you are doing something good and nobody can take that away from you. We're not promoting poisonous products, the McMansion and excessive use of materials. We're not promoting waste, we're promoting things that are responsible, not just to the people who are going to use the space, but for the environment and the area we live in. That's encouraging.
Did we miss anyone? Meanwhile, if you think we missed someone who should have been nominated, we'd be happy to consider them for inclusion on next year's list. Click here to nominate your pick for the 2018 40 under 40 list.
2016 40 Under 40 List See who made the 40 Under 40 list in 2016.