Kyle Hamilton
Photographer Kyle Hamilton has a mind that is both creative and practical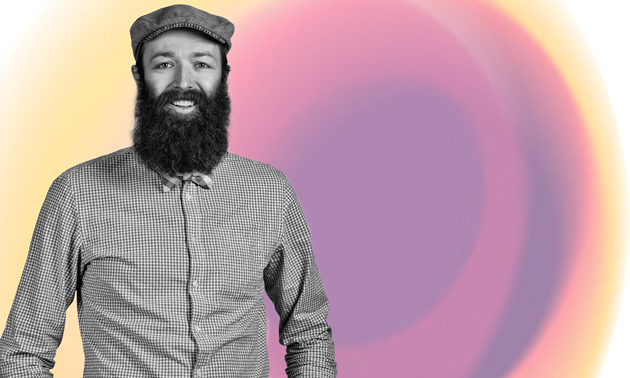 Photographer Kyle Hamilton continues to work on I am Fernie, a three-book set of photographs that includes a picture of each resident of the city of Fernie. He is, at the same time, handling contracted photo sessions, establishing a new business called birr marketing agency and volunteering with a number of Fernie's community organizations.
Hamilton still found time to answer our questions, revealing some of what it takes to be considered a rising star in his community.
What qualities does a successful business person need in today's world?
In today's world, a successful business person needs to have a hunger to learn, and the ability to constantly evolve their way of thinking. They also need to be rooted in the basic fundamentals of business: strong customer service and sound financial management.
Finish this sentence: Entrepreneurs need a lot more _____
Customers? Ha. But seriously, one thing I've seen time and time again, particularly in the creative fields, is so many people come to market, but have no understanding of a balance sheet, an income statement, or any clue on how to price their product. Entrepreneurs need a lot more basic business knowledge (when starting out).
What's a common myth or misconception about entrepreneurship?
I think the biggest misconception about entrepreneurship is that it's easy, and will make you a millionaire by the time you're 40. The flip side is how many people won't pursue a great idea because they think running a business is too hard.
What makes the Kootenays attractive to an entrepreneur?
One of the best parts about being an entrepreneur in the Kootenays, apart from the easy access to the outdoor lifestyle, is the tremendous support the communities offer to pursue passions and ideas. You just don't get the same level of support in bigger centres.
What trends have you observed in your community that might impact the local economy in the next five years?
I think social media and the Internet are going to continue to have an enormous impact on local economies over the next five years. The idea of working remotely is always gaining momentum, and with the power of social media and digital marketing, your business can reach global audiences while you're casting a fly or sitting on a chairlift.