Kat Cadegan
Resilience and drive are watchwords for this creative entrepreneur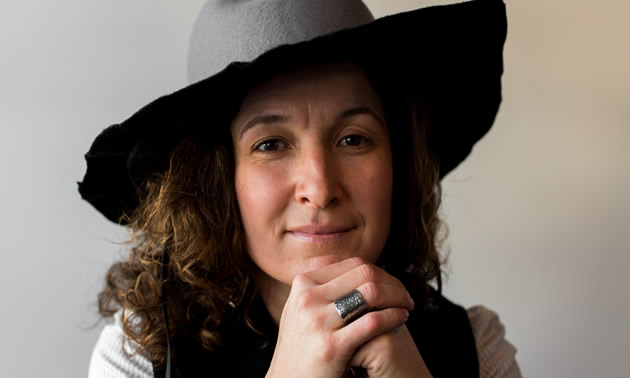 Love of the mountains drew Kat Cadegan and her husband to Revelstoke, where Kat creates life- and nature-inspired handmade jewelry available via Kat Cadegan Jewellery. She appreciates living full-time in a place most people can only aspire to visit on their vacations.
She shows her jewelry at venues in central and Western Canada and travels abroad to buy stones and other materials, but she loves getting home to Revelstoke.
Cadegan talked to us about her experience as a creative, business-wise entrepreneur.
What qualities does a successful business person need in today's world?
Successful business requires an effective online presence and you really need to be able to know who your audience is and how to connect with them. As the global market for online sales expands, being able to authentically relate your passion for what you do to your online community and followers is essential. This is certainly the aspect of my business that requires the most effort on my part.
Finish this sentence: Entrepreneurs need a lot more ___.
Resilience and drive than the average person. Just because your idea doesn't take off on the first launch isn't a reason to walk away from it. It is a reason to look for feedback and constructive criticism.
What's a common myth or misconception about entrepreneurship?
Freedom. One of the major benefits to being an entrepreneur is that I set my own hours and create my own schedule. I can come in late on a powder day, and meet up with a friend without needing permission. It's an amazing benefit to being self-employed and people often see it as freedom, which it is.
However, what people often don't see or don't realize is that I am always working. My job is 24/7. From the minute I get up in the morning to the moment I go to bed, my mind is working—even when I am on vacation. I am not able to simply clock out at 5 on a Friday and take the weekend off. I love my job, and I love creating, so it really doesn't seem like work most of the time, but I have to be aware of burning myself out. I often get caught in the cycle of working for days and days on end with very little break. While it might look like I have tons of free time, people don't see me burning the midnight oil in my studio night after night, or at home on my computer.
What makes the Kootenays attractive to an entrepreneur?
We chose Revelstoke because of the community and the lifestyle. The support I have for my business within our town is incredible, while its geographical location allows for easy access to the larger markets of Calgary and Vancouver.
What trends have you observed in your community that might impact the local economy in the next five years?
Revelstoke is making a huge push to entice more tech professionals to our community. Fibre-optic Internet and collaborative work spaces have made it possible for more and more people to work remotely from our little town. It is likely that in the next five years we will see an influx of remote workers and entrepreneurs from a variety of industries moving here to run their businesses in our idyllic mountain town.