Kari Loftsgard: physiotherapist
Kimberley's Creekside Physiotherapy is a centre of relief thanks in part to co-owner Kari Loftsgard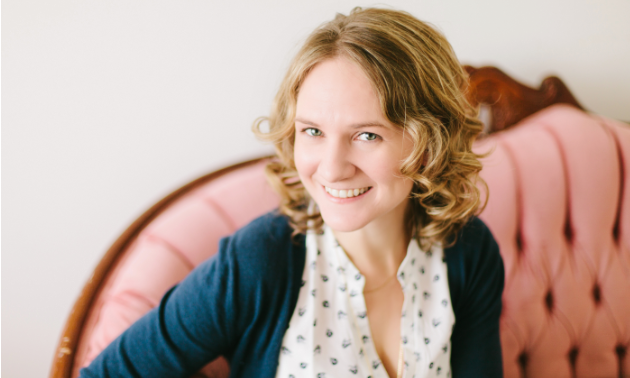 Kari Loftsgard is the co-owner of Creekside Physiotherapy in Marysville. She opened the company with a staff of four people in 2011. The business now has 14 employees and continues to grow.
Loftsgard and Kimberley are as natural a fit as peanut butter and jam. She is all about the Kootenay lifestyle: running, golfing, skiing and family hikes with her husband and two sons.
Loftsgard was nominated by Sabrina Park who said, "Not only is Kari running a successful business, she's a mother of two, takes multiple courses and webinars to stay current with her practice, treats clients full time with great results, works all day with clients back-to-back, rarely has time to eat—let alone do paperwork—goes home to spend time with her family, then chart notes to complete her day. I strongly believe she is one of the hardest-working women I've ever had the pleasure of working with."
How did you come to choose this line of work?
It's in the family. My mom worked as a therapy assistant in a special care home. I would often tag along and spend time with the residents, either helping them clean their rooms or play board games with them. When I went to university, I initially planned to go into medicine but I quickly realized that physio was my passion.

What is it about your work that has you excited to get out of bed in the morning?

People. The community that I treat and the team I work with make Creekside a place I love to be. I feel like our team plays a very important role in Kimberley's healthy lifestyle. It's built-in motivation when you feel like you are a part of something special.
Where do you like to spend your downtime in the Kootenays? 

We chose Kimberley because it is an outdoor mecca and it has been a great community to raise our two small boys. When we're not at the hockey rink, we spend our time enjoying everything Kimberley has to offer, whether it's skiing, hiking or camping.
What has motivated you throughout your entrepreneurial journey?
When we opened it in 2011, it was because we recognized that Kimberley was in need of a centre where multiple practitioners could work under one roof. We have been fortunate enough to pull together an amazing team of highly skilled individuals and it seems that the longer we work together, the more ways we are challenged to do better for our community. The health and happiness of our clients come first. Numbers look after themselves if you continue to focus your energy on the people that matter.
Did we miss anyone? Meanwhile, if you think we missed someone who should have been nominated, we'd be happy to consider them for inclusion on next year's list. Click here to nominate your pick for the 2018 40 under 40 list.
2016 40 Under 40 List See who made the 40 Under 40 list in 2016.