Jessica Curran
Curran is pioneering a concept in the Kootenays that helps people build their dreams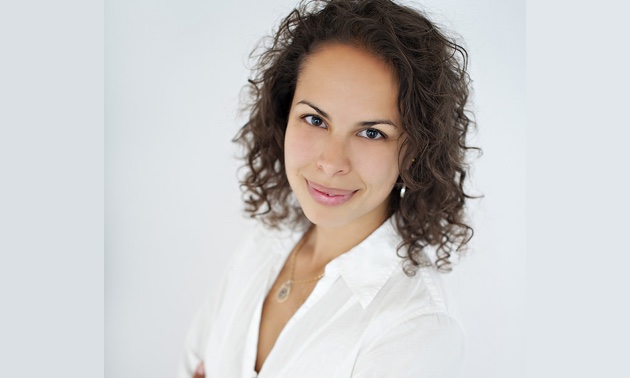 Jessica Curran sums up what most of the 40 under 40 nominees have told us about why they are entrepreneurs in the Kootenays. "It's really the way of the Koots. You have to do some sort of pioneering to make it here."
Curran is making it here, and doing it very well. She has pioneered the idea of rent-to-own in Nelson. Curran's business, Primary Choice Homes Corp., helps people who would not qualify for a traditional mortgage to purchase a home.
From the nominator's comments that we recieved about Curran, it is obvious that people not only appreciate what she has brought to the Kootenays in the way of accessible housing, they also appreciate her as a person. Here are a few of their comments:
"Nelson and the communities of the West Kootenay are more and more becoming the choice of young families as a place to settle and raise their children. But in today's unstable economy it is very difficult for young couples to afford decent living accommodation such as the purchase of a family home. Jessica is an energetic young mother of two who provides the perfect solution to other young families unable to purchase a house by offering them affordable accommodation through rent-to-own property. This ensures that they will be able to take advantage of the excellent locale of the West Kootenay to raise their families. Jessica is committed to continue to make the communities of the West Kootenay an exceptionally fine place for a family to settle in by adding their own skills. It is very difficult for young couples to afford decent living accommodation such as the purchase of a family home."—Sid Dwernychuk
"Jessica started her business from the ground up at only 25 with two kids and working another job. Jessica has hit industry standards of selling rates in her first year. She is a woman of integrity, kindness, perseverance with a sharp sense of business!"— Melinda McLaren
"Jessica is a young entrepenuer with a kind heart and is willing to help anyone to the best of her abilities through her business." — Kathryn Belak
The nominators talked about how innovative, empathetic and conscientious she is and how people trust her. One nominator said she has a "beautifully motivated approach," while another said she is "hardworking, personable, bright and entrepreneurial."
Entrepreneurial spirits like Curran's keep the Kootenays alive and well.
How did you come to choose this line of work?
I've always been fascinated with real estate and saw the value and importance of being a property owner. I used a year's university tuition to buy some real estate courses and learn different investment strategies, bought my first home this way and got excited to develop this and make it accessible to the general public. I moved to Nelson four and a half years ago, when I was 26. I really started to build the business and develop the right systems and team players for the company. I was also a young mother of two little ones. My husband, Shawn, was a big supporter. And really I wouldn't have been able to do this business without him. He has been my backbone when it's been hard.
What is it about your work that has you excited to get out of bed in the morning?
The people. I love helping and building a dream for someone to have—a safe home that's 100 per cent their own. People overcome a lot of obstacles and end up changing through my program. It's powerful and inspiring. I love being a part of that.
What's your focus for 2016?
Expansion and franchising. I've found that Primary Choice Homes' rent-to-own services can be offered anywhere. And I've had people contact me all over the Interior from Prince George to Dawson Creek. And really there is no reason why they couldn't be helped.