Jen Comer is fostering community spirit
Jen Comer has taken her business knowledge and used it to make the Creston Valley Farmers' Market thrive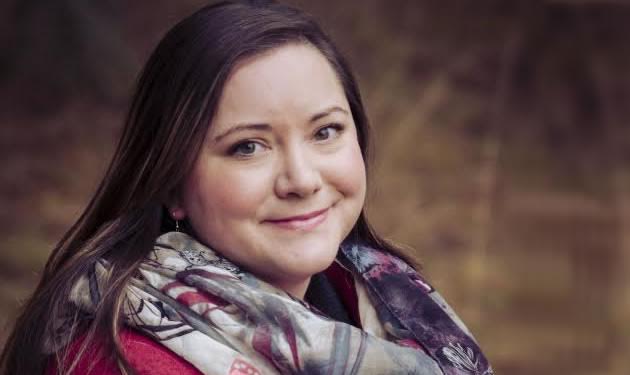 Jen Comer is a market manager and town councillor, dedicating her skills to the Creston Valley Farmers' Market and the Town of Creston. Her love of community and wealth of knowledge have made her the perfect fit.
We asked this talented young businesswoman a few questions about her inspirations and insights, and she shared her point of view with us.
How did you come to choose this line of work?
I am a born-and-raised Kootenay kid, but I spent my university years in Victoria. It was there where my love of local food and community development blossomed. As luck would have it, as I was finishing up my bachelor of arts, the Creston Valley Farmers' Market was hiring a market manager.
My husband's family is in Creston, so it was a great chance for us to escape the city life and get back to our Kootenay roots. My passion is helping create local communities that can thrive in this crazy world. The Creston Valley has been an incredible community to put passion into action, and the last seven years have been a blur of living, working and playing in this amazing place. I couldn't ask for anything better.
What is it about your work that has you excited to get out of bed in the morning?
Usually it's my four-year-old tapping on my arm with an excited gleam in her eyes.
I especially love Saturday mornings at the outdoor farmers market. The actual creation of the farmers market from set-up to take-down is something very few people get to experience. At 6:45 a.m. on a Saturday, downtown Creston is quiet except for the few lonely travellers along Highway 3. The sun is reaching over the Skimmerhorn mountains, brightening the sky as the minutes go on.
The first few vendors arrive by 7 a.m. It's a few of my "regulars" at the market and we have our morning rituals of "chit-chat and set-up." Then by 7:30, things are speeding up with dozens of vendors driving in, waiting patiently for the lane to clear so they can get to their designated stall. We joke that this is rush-hour traffic in the Creston Valley.
Everyone's canopies are being clicked into place, weighted down and ready for what is to come. By 8:45, the last vendors are rushing to get set up, and finish touches are put in place. There's an excited hum in the market before the entertainment starts, and the first customers mill about, while vendors catch up on the last week's happenings. Then at 9 a.m. sharp, the market bell rings, and we're off! It's exhilarating.
Beyond the weekly markets, I'm driven by what I can do to help our community succeed. My role as market manager is to create an organized system in the background so our vendors can focus on bringing their products to customers. I'm a bit of a geek and love statistics, spreadsheets and tracking indicators, and then sharing how the market fits into the bigger picture. I love the variety of people and projects that I get to work on. I'm thankful everyday to have the diversity and flexibility with my work, both with the farmers market and Town Council.
Where do you like to spend your downtime in the Kootenays?
Life is so much fun in the Kootenays. When the sun is shining, we are swimming in the Goat River or Kootenay Lake, and spending our weekends camping and hiking in the Purcell and Selkirk mountains. We have a great group of friends doing similar things, and we're all raising our families in an amazing environment. When life is as busy as it is, I really appreciate living in a place where downtime is just as easy as stepping outside, and epic adventures are waiting all around.
What has motivated you throughout your entrepreneurial journey?
I've always been someone who loves embarking on new projects and ideas and sharing the experience with others. My husband and I also wanted to create a lifestyle where we can live, work and play in our own backyard. Somehow, life has seemed to blend all of this together for our family in the Creston Valley. There's always something new and exciting over the horizon, and we're enjoying the journey as we move forward!