Jacey Paton
Jacey Paton is a gifted photographer and a devoted volunteer in her community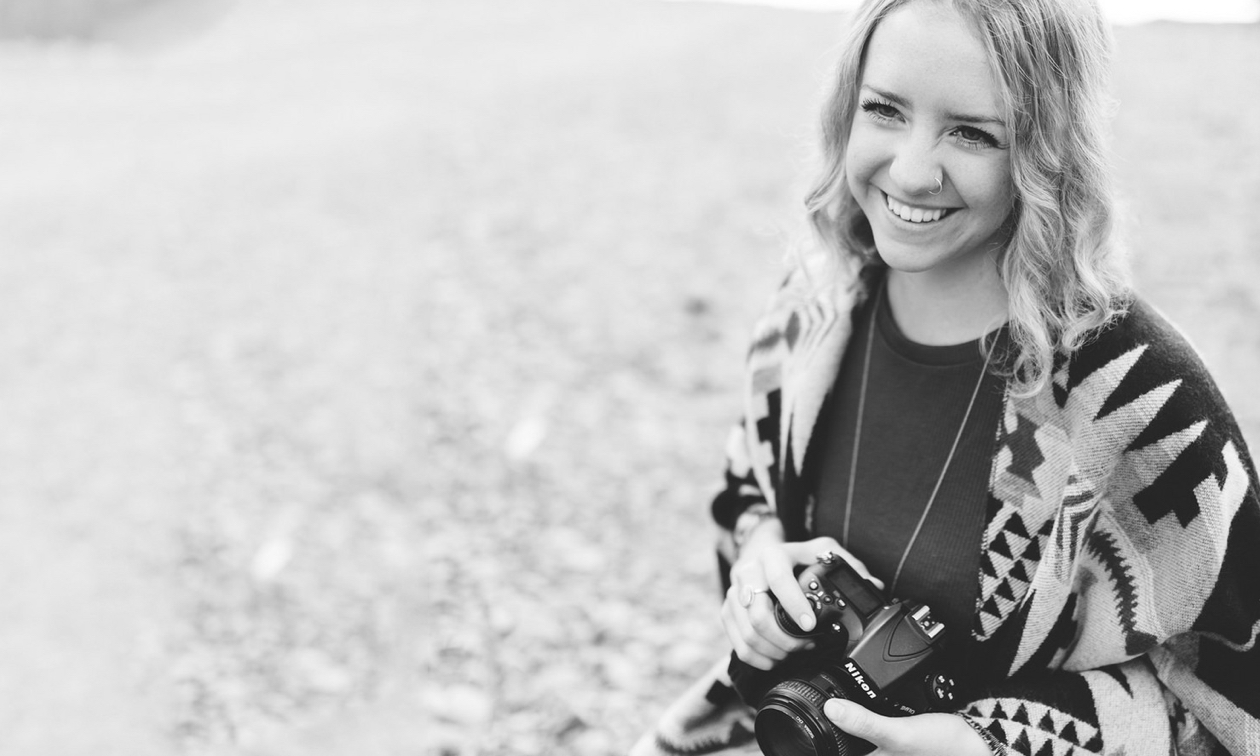 Jacey Paton is well-known in Nelson for her business, Jacey Kendall Photography—but also for the countless hours she spends helping others. She regularly volunteers for non-profit organizations, and donates gift certificates to help with fundraising efforts. As a talented young photographer, Paton elevates her work to the level of artistry, celebrating the beauty in all her subjects.
How did you come to choose this line of work?
Straight out of high school, I actually had no intention of becoming a photographer. What I really wanted to do was travel before going back to school! I took a year off to work and save money, and my boyfriend moved to Kelowna to attend The Centre for Arts and Technology. I was looking through their programs one day and saw that they had a Digital Photography Diploma program. It was only a one-year program, and I thought that it would be a great asset to have for when I went travelling, so I packed my bags and moved to Kelowna to start school that fall. I didn't realize that portrait photography was something that I would actually be interested in doing until I was almost done my course. At that time I really enjoyed taking photos of children, their raw expression and emotions are really what sucked me in. When friends and family back home started seeing the photos that I was taking for school, they started asking me to take family photos for them, and then small weddings and it just snowballed from there. I couldn't be happier with the way things worked out!
What is it about your work that has you excited to get out of bed in the morning?
I love what I do! I get to capture moments in time for people, moments that will never happen again, some of the most important moments in people's lives! How could I not be excited?! Not only that, but I have the opportunity to be creative and get pushed out of my comfort zone, which a lot of the time is where the magic happens.
Where do you like to spend your downtime in the Kootenays?
Downtime? What's that? Ha ha, just kidding! I am a pretty active person, so my fiancé and I spend as much time as we can outdoors in the Kootenays. We love spending time with family and friends, hiking, skiing, slo-pitch, a little bit of mountain biking in the summer (when I'm not in the thick of wedding season), and I am a sucker for good food. Nelson has some of the best restaurants and we love going for some delicious food and beverages with family and friends. I recently just moved from Nelson, and I miss it to say the least.
What has motivated you throughout your entrepreneurial/business journey?
My clients, 110 per cent! I feel so full of gratitude every time I get a message back from a client telling me how happy they are with their photos, every time I get to work with new people, every time someone recommends me to a friend. It never gets old. I am always working on a new project; even if it's with the same people, it's still fresh. No matter how hard it is sometimes to do this all on my own, these are the things that make it worth the struggle of being a small business owner.
What makes the Kootenays attractive to an entrepreneur?
People in the Kootenays are always full of support for small local businesses, which is so important in an area like this. Without the people who support local small businesses we wouldn't be able to do what we love. Even with the convenience of shopping online, or in my case, going to the bigger corporations to get their photos taken, they often choose to take the small business route, and even though they may be paying more, they will be getting a much more personal and quality experience.
What trends have you observed in your community that might impact the local economy in the next five years?
In Salmo directly I have noticed a number of new families moving into the area from larger centres. In the next five years, I think (and hope) that more people will take the chance to open small businesses in Salmo, one example being the three new commercial organic farms that we now have. There is a lot of room to develop here and I would like to see people in the community be more open to growth of our community and economy. I grew up in Salmo, and recently moved back here and bought a house after living in Nelson for four years, and before that, Kelowna. I'm not saying that Salmo should become the next Nelson, but I would love to see the vacant storefronts downtown be filled, the class sizes in schools rise and the quality of living go up. Great things are happening here; electric car charging stations, a great youth centre, a new yoga studio, I can't wait to see what the future holds for Salmo!