Greg Fortier
The owner-operator of Trapper Snowboards talked with us about entrepreneurship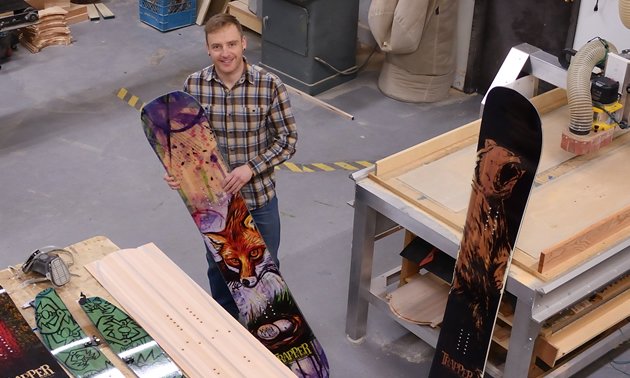 Greg Fortier's high-quality product, Trapper Snowboards, is growing in popularity well beyond its home community of Revelstoke—the brand is becoming known across North America. Fortier is a man of many talents—he's an engineer, a manufacturer, a marketer and a community volunteer.
Fortier is a busy guy, and his answers to our questions were brief and to the point.
What qualities does a successful business person need in today's world?
Flexibility, creativity, humility.
Finish this sentence: Entrepreneurs need a lot more ___.
Gumption.
What's a common myth or misconception about entrepreneurship?
That it comes naturally or it doesn't. It comes from experience and keen observation.
What makes the Kootenays attractive to an entrepreneur?
Very clichéd, but it's the lifestyle as well as being surrounded by such great people.
What trends have you observed in your community that might impact the local economy in the next five years?
Collaboration between entrepreneurs and with the community.