Eden Yesh
Eden Yesh is a project manager for Kootenay Employment Services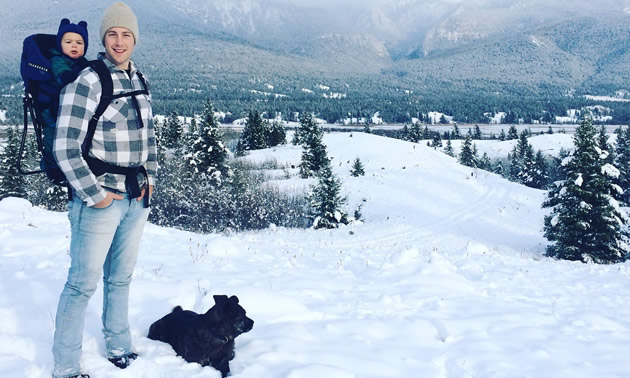 Eden Yesh, former part-time entrepreneur and consultant, now works with Kootenay Employment Services as project manager, setting up two new community investment co-ops in southeastern B.C. He is setting up these investment co-ops to help entrepreneurs access capital and mentorship for their projects.
Yesh is well positioned to respond to a few questions from Kootenay Business magazine.
What qualities does a successful business person need in today's world?
A solid understanding of their core values, their reason for getting into business and which issues or systems the business is there to address. A keen ability to communicate these values with their customers and partners—in writing, marketing and verbally.
Entrepreneurs should identify how their business can make profits while solving a community/societal issue and ensuring they are remaining environmentally sustainable in their operations. Entrepreneurs should be flexible in their business strategies and learn how to pivot often, through seeking and internalizing feedback from their networks. Two final qualities: be collaborative and be coachable.
Finish this sentence: Entrepreneurs need a lot more _____.
Networks.
What's a common myth or misconception about entrepreneurship?
It's up to you as the owner to solve all the problems. This can get daunting, really fast. Seek out business development and advisory organizations—there are plenty! Find a handful of local mentors to have coffee with every few months. Learn fast and learn often. Read case studies relevant to your sector.
What makes the Kootenays attractive to an entrepreneur?
We're in a day and age in which we can connect with customers and networks on all sides of this planet, no matter where we live. There is a growing trend of place-based entrepreneurs and skilled workers relocating to communities outside city centres. Smaller communities can provide an abundance of nature, outdoor recreation and an easygoing lifestyle. In my opinion, the Kootenays is the best place for this type of culture and it's growing.
What trends have you observed in your community that might impact the local economy in the next five years?
Place-based entrepreneurs and skilled workers relocating. Baby-boomers looking to retire in our valley. Products and value-added food/beverage being created locally and exported provincially, nationally and internationally.